More than Enough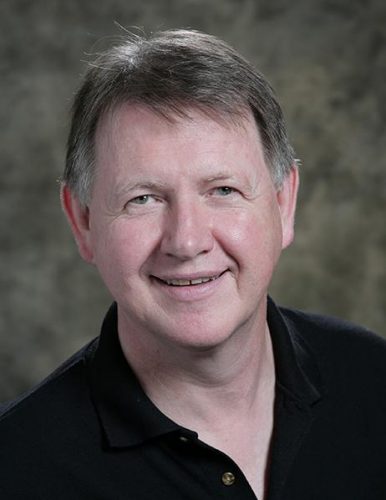 A Letter to Pittsburgh Presbytery from
Rev. Dr. Sheldon W. Sorge
General Minister
Thursday, January 13, 2022
---
More than Enough
Exclusion is an outward manifestation of an inner disposition. It reveals the influence of fear, usually the fear of not having enough. "Enough" is a highly subjective category, of course. By most accounts, it is a bit more than whatever we currently have. The incessant desire to have more is a manifestation of what John Calvin quaintly calls "concupiscence," which he considers the essence of original sin. (Institutes of the Christian Religion 2.1.8)
Subjugation of Africans in America by European-Americans is rooted in fear of not having enough. This weekend we mark the birthday of Dr. Martin Luther King Jr., who pressed the case for a society that acts in a way that reflects a conviction that there is enough for everyone. As those who trust in the God revealed to us in Jesus, we know that we don't need to exclude anyone in order to have enough for everyone.
The abundance of God's provision is one of the salient themes of John's Gospel, whose high point may well be Jesus' declaration that his mission was to assure that we "may have life, and have it abundantly."
This week's Gospel passage in the lectionary recounts the first of John's great "signs" of Jesus' ministry. It tells how Jesus provides abundantly when the wine runs out at the wedding in Cana. According to the story, they already had wine at the reception, but it ran out before the party did. Jesus assures that the party will continue by creating the equivalent of 600-900 bottles of extra wine. Not only was there more than enough – this wine was better than that which had been consumed earlier.
In God's economy, there is always more than enough for everyone to have their fill. The only miracle of Jesus recorded in all four Gospels is the feeding of the five thousand, suggesting that it is the quintessential story for showing what Jesus was all about. Abundance for everyone, with more than enough to spare!
Another antiquated word captures the essence of fear-driven exclusion: "parsimony." It is the opposite of generosity. Parsimony withholds (or even worse, measures out in tiny increments) provision for the needs of those who are not part of the inside group. It is personified in the character of Ebenezer Scrooge.
Are we known more for our generosity or our parsimony? Parsimony is often masked under the respectable categories of good stewardship or fiduciary responsibility. I'm not arguing against either of those important commitments, only pointing out that those categories can be subverted into smokescreens for exclusion.
When I became convinced that the Lord was calling this Pentecostal boy to become Presbyterian, I had to face the question, "Which sort of Presbyterian?" There are dozens of Presbyterian denominations in the United States, after all. And I didn't know much about the shades of distinction of one from the next.
I found my answer by asking, "Which Presbyterian fellowship is most generous in its welcome of people without regard to their background or identity?" Our denomination is far from perfect, but it is at its best when it welcomes as broadly and generously as its Lord does. (Romans 15:7) I have never for a minute regretted joining this body of believers. It has plenty of warts, but so do I, after all!
Many parts of our church are facing major budget crunches these days. Our denomination's decision to hold this year's General Assembly in hybrid format is but one sign of that. Decreased staffing in councils and congregations is another. The pandemic has had an adverse impact on church income in many places. What does it mean at such a time as this to declare that we have more than enough? Is it sheer fantasy?
It is precisely when we face a lack of available resources that we are in perfect position to receive the abundance of what Jesus offers. Just like the wedding hosts at Cana who had run out of wine, we may feel like we have nothing left to give. We may feel no more able to meet the needs of our community than Jesus' disciples did when they were asked to feed a crowd of thousands with a little bit of fish and bread.
Just as God is generous with us "beyond all we could ask or imagine" (Ephesians 3:20), can we also be generous in offering a place at our table for everyone, whether or not they look like us or think like us or express themselves like us? It may seem unimaginable to do so in a time when people are more polarized than ever over race, gender, age, party, economics, ideology, sexuality, and the list goes on. But in Christ it is not only thinkable, but necessary. The fruit of such generosity is true blessedness, something we all could use more of!
Yours in the abundance of God's grace,