Let's Get Connected!
LET'S GET CONNECTED!
This is a place to connect congregations of Pittsburgh Presbytery when they are looking to share gifts or make requests for donation needs.
To submit an announcement of a gift you would like to share or make a request for a need, please use this online form.  Postings are removed after 6 months.
---
Gifts
Third Presbyterian Church (posted 5/2/22)
5701 Fifth Avenue
Pittsburgh, PA 15201
412-661-4710
Contact Susan Plovic at office@thirdchurch.org or 412-661-4710
Gifts that are available immediately:
### ONEIDA Restaurant China "Somerset" pattern  Cups: 68, Saucers:48, B&B Plates: 7 dozen, Fruit Bowls: 6 dozen, Small Bowls: 7 Pieces.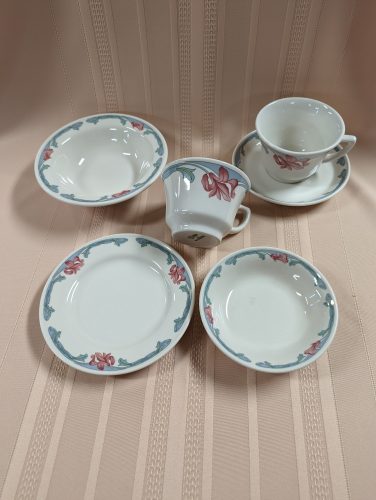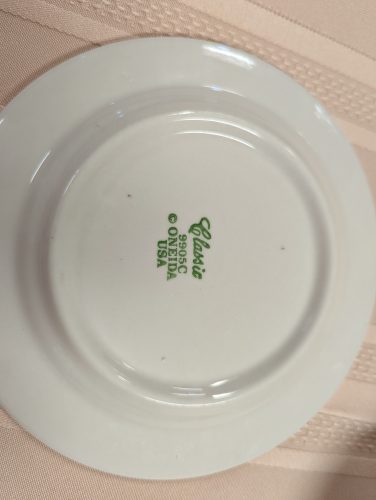 Whitehall Presbyterian Church (posted 4/27/22)
4935 East Willock Road
Pittsburgh, PA 15227
412-364-4232
Contact Linda Ruby at rubyrevs@aol.com or 412-364-4232
Gifts that are available June 15th:
25 Adult Choir Robes – Blue PCUSA robes in good condition (dry cleaned regularly)
Large volume of choir music and bell music (file cabinets full)
Oakmont Presbyterian Church (posted 3/4/22)
415 Pennsylvania Avenue
Oakmont, PA 15139
412-828-5770
Contact Sally Huber-Lewis at huberlewis@comcast.net or 412-798-2475
Gifts that are available immediately:
45 Adult Choir Robes plus 2 director's robes. Color of burgundy with creme colored trim. 25 Youth robes, royal blue with white piping trim.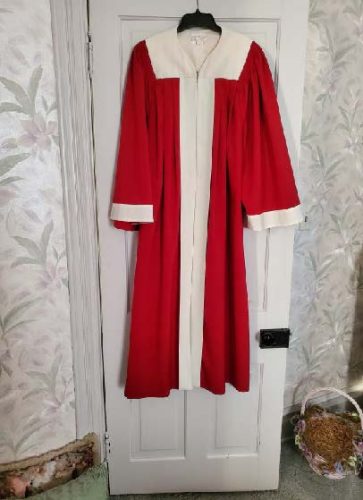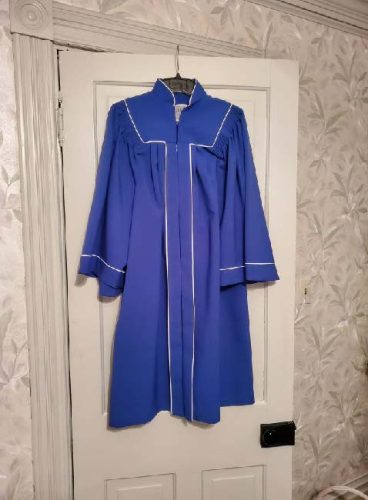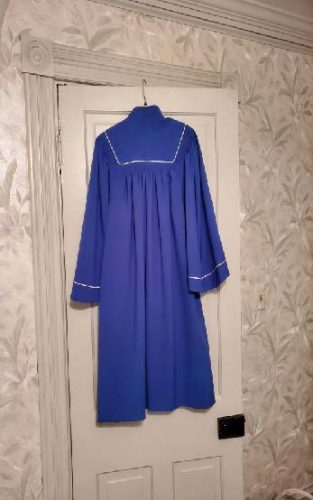 Homestead United Presbyterian Church (posted 2/10/22)
908 Ann Street
Homestead, PA 15120
412-461-8191
Contact Hannah Fallon at homesteadupc@gmail.com or 412-461-8191
Gifts that are available immediately:
Looking to donate roughly 100 "Praise! Our song and hymns" (red) hymnals to a congregation or ministry in need. All books are in good condition.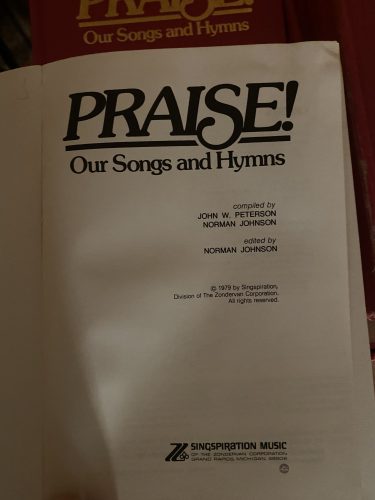 Mount Pisgah Presbyterian Church (posted 1/25/22)
2350 Noblestown Road
Pittsburgh, PA 15205
412-921-8444
Contact Marta Pletz at mtpisgahpa@aol.com or 412-921-8444
Gifts that are available immediately:
(2) Peavey TLS-5 speakers, (3) Behringer Eurolive B208D monitors, Sony HD HandyCam 9.2 megapixels with cords, assorted VGA cables, antennas, and microphones
---
Needs
Bethel Presbyterian Church (posted 1/6/22)
2999 Bethel Church Road
Bethel Park, PA 15102
412-835-0405
Contact Barb Clark at barbclarkce.bethelpc@gmail.com or (412) 605-7984
Looking for children's height tables and chairs.