The Church of What's Happening Now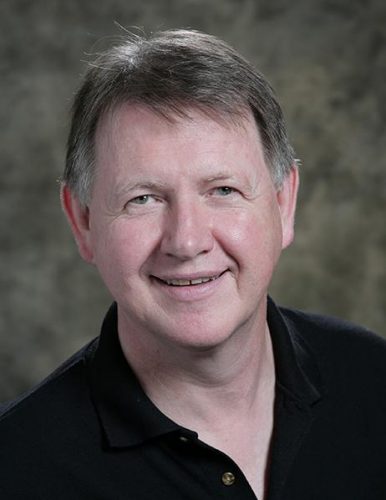 A Letter to Pittsburgh Presbytery from
Rev. Dr. Sheldon W. Sorge
General Minister
Thursday, February 18, 2021
---
Years ago comedian Flip Wilson did a hilarious sketch with Redd Fox in which they played ministers in the "The Church of What's Happening Now." Its main theme was enhancing the size of the church's offering. While we rightfully laugh at such shenanigans, we must ask ourselves, are we a church of "now," or not?
The Protestant Reformers carried a passion for the church to speak to people here and now, whatever their context. The Roman church had long stipulated that its priests read Scripture and proclaim the Gospel in the holy language of Latin, which few of the parishioners understood. Wycliffe, Luther, and Calvin translated Scriptures, prepared hymns, and gave sermons in the people's own languages, and a Reformation was born.
From its inception, the Protestant Church was in a very real sense "the church of what's happening now." Our Directory for Worship counsels us to use language in worship that the people can recognize as their own. (Book of Order W-1.0302) The germ for what we call "contemporary worship" is nothing other than the classic Reformation conviction that we ought to reach out to people with God's message in their native language.
We have long struggled with a proclivity to be the church of what happened years ago. It is understandable to want to hang on to precious things from years past. I will never forget my parishioner Jack inviting me into his home several years after I became his pastor. He figured I had proven myself ready to be entrusted with his most precious treasures, and so he pulled out a safe that included the bulletin of the worship service on the day he was confirmed, sixty years earlier. I read it, and exclaimed, "It's the same worship order we have today!" Beaming, he responded, "Ain't that the beauty of it?"
Is unchangeability a virtue or an impediment to the church's ability to fulfill its mission? In 1 Corinthians, Paul declares that he will adapt his manner and language to any culture in order to reach it with the Gospel. He was in a sense a chameleon for Jesus.
In this pandemic season we face a new sort of challenge. Not only do we continue to wrestle with longings to return to how things used to be – we are captivated now by imagining how things will be in the future, after the pandemic is behind us. We can easily find ourselves looking wistfully to the past, and longingly to the future, yearning for something other than what we have right now.
Such desires are not necessarily wrong. But they mislead us if they cause us to focus so much on what might be that we lose touch with what is. What is happening now, and how can we best be the church precisely here?
Here and now, we are able like never before to communicate across time and distance electronically. Before COVID, only a small fraction of our churches were committed to livestream meetings or post worship videos, and few of our members knew how to access them. That has changed dramatically. The church of what's happening now uses electronic communications to their maximum capacity to bring God's people together for worship and service. And that capacity will serve us well in the church of the future beyond COVID; indeed, it may become a critical ongoing element of our public presence.
Here and now, we are focusing less on who shows up at the sanctuary for worship, and more on reaching people beyond the walls of the sanctuary. The church of what's happening now will be intentional about connecting more regularly with members who can't come to worship, and with people who are not part of our worshiping community. Such expanded outreach can and should continue after the pandemic is past.
Here and now, we are thinking in new ways about how our behaviors affect the welfare of others, rather than just about what suits us best. Wearing masks is just one piece of that. The church of what's happening now is concerned more about the welfare of others, than about its own well-being. (Philippians 2:3-4)
Our task today is less about waiting for the post-pandemic world than about engaging the world mid-pandemic. What can we do here and now to engage a world that is in desperate need of the Good News? How can we tend better here and now to those who will never be able or inclined to join us in the sanctuary on Sunday?
If we take good care of here and now, we will put ourselves in strong position to be effective there and then, once the pandemic passes.
Your partner here and now in Christ's mission,