A Call to Prayer on the Fifth Anniversary of the Tree of Life Massacre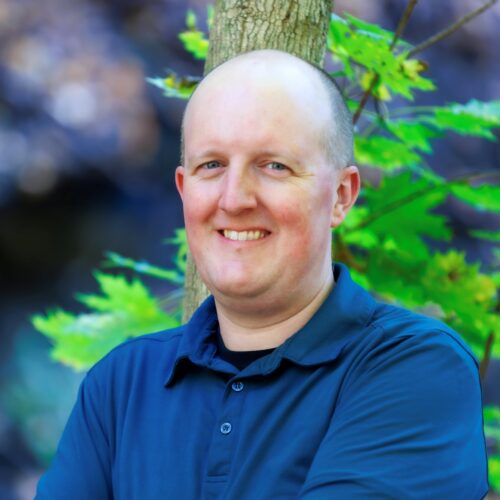 A Letter to Pittsburgh Presbytery from
Rev. Brian Wallace
Associate Minister for Emerging Ministries &
Acting Head of Staff
Thursday, October 26, 2023
---
A Call to Prayer on the Fifth Anniversary of the Tree of Life Massacre
Sunday afternoon, at the invitation of the Most Reverend David Zubik, 20 representatives from a variety of faith traditions gathered along with over a hundred worshipers at St. Paul's Cathedral in Oakland.  Our occasion was a somber one: A service to recognize the fifth anniversary of the Tree of Life mass shooting, which occurred on October 27, 2018.
The service, initiated by Bishop Zubik and planned with the full blessing and participation of Rabbi Jeffrey Myers of the Tree of Life Congregation, was truly something to behold.  The service itself was striking. A Muslim and a Jewish rabbi sat next to one another up front. Prayers and songs from Jewish, Muslim, and Christian traditions were offered, and a Hindu priest shared a call to action.  All of this, against the unmistakable backdrop of a Roman Catholic cathedral, and with a highly visible police presence surrounding it all.
We gathered in that space, knowing full well that the world, in all its nuance and its complexity, continued to spin.  War between Israel and Hamas rages.  The night before we gathered, the president of a Jewish synagogue in Detroit had been found murdered, with the motive at that point unknown.  And yet, for just an hour or so on Sunday, those of us who gathered paused, and, in a most sacred setting, shared in faithfulness to our respective traditions a shared desire for peace in our community and our world.
This week at staff bible study, we continued our walk through the Book of Matthew, specifically Jesus' teaching that his followers are called to "love our neighbors as ourselves."  Both Ralph and I commented that we prefer the version of this story from the Book of Luke, where the immediate follow-up question comes: "And who is my neighbor?" and Jesus proceeds to expand his listener's understanding of neighbor rapidly.
As Christians, we affirm that all people – irrespective of religious affiliation or lack thereof, are created in the image of God, and as such, are image bearers and deserving of our respect and love.  In short, we are all neighbors.  Whether it be our literal neighbors who we live next to or those spread throughout the world, we are all neighbors.  Those who were directly and indirectly impacted by what happened at Tree of Life five years ago are our neighbors, and in some cases include members of our own Presbytery community.
This week I have a simple request: As we gather for worship, let us take time to pray for those impacted by what happened at Tree of Life five years ago and pray for the end of hatred and violence in our world.
After all, they are our neighbors, they are our friends, they are image-bearers.
In Christ,