March 2023 Transition Updates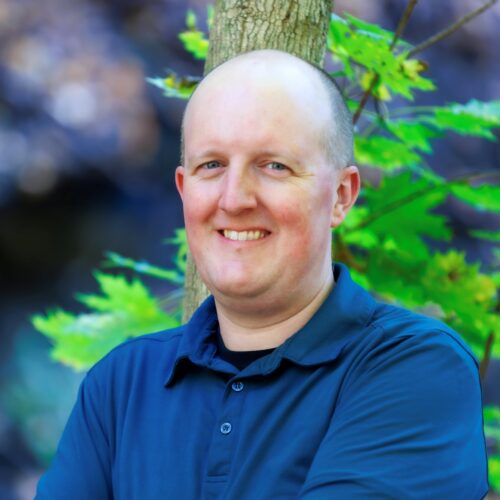 A Letter to Pittsburgh Presbytery from
Rev. Brian Wallace
Associate Minister for Emerging Ministries &
Acting Head of Staff
Thursday, March 30, 2023
---
March 2023 Transition Updates
Dear Friends-
Last month I shared with you some of the latest of what was happening since Sheldon's retirement as General Minister.  Since then, a lot has happened and I want to give you the latest as to where we are with the leadership transition.
Staffing-wise, we continue to be blessed by the arrival of Rev. Louise Rogers as our Temporary Associate Minister.  Given Louise's long tenure in Pittsburgh Presbytery and her past service on COM, Louise has been able to hit the ground running and is infusing new ideas and energy.  Louise also has ideas for future shared ministry and training/education events you'll hear about soon.  As a reminder, Louise has taken on primary responsibility for congregations in the South Branch, with Ralph assuming responsibility for the North Branch along with the West, while I continue to serve as the East Branch.
We are also preparing for the retirement of our Business Administrator, Roy Burford.  Roy will finish his time on staff at the end of July, and we will greatly miss his wealth of knowledge and experience in church administration.  A search for our next business administrator is underway, and we hope to have this new individual in place so that we can have a season of overlap before Roy's retirement.
Transition-wise, we continue to make good progress.  Our General Minister Special Nominating Committee was elected at our February Presbytery meeting.  They met a few weeks back with our Synod Executive, Rev. Forrest Claassen, for their initial orientation.  The next day they joined with members of the Executive Committee to receive the Landscape Study report and interpretation.  And then, two weeks ago, the Executive Committee (EC) and a few representatives of the Special Nominating Committee met at Crestfield for the annual EC retreat.  In the coming weeks, I will have more to say about what we covered at the retreat.  The short version is that we spent time looking at the primary purpose and responsibilities of the Presbytery as well as reviewing the recent history of the Presbytery.   We also reviewed some work that has been done on organizational life cycle theory focusing on how organizations can shift their focus and areas of emphasis to better engage and fulfill their core mission.  This week, members of the EC have been meeting in smaller groups to continue the conversations started at the retreat.  Finally, we've added a new page to our website where we will be keeping a timeline during our leadership transition.
Looking ahead, you will want to be present (or tuned into the live stream) for our May Presbytery meeting.  In addition to many other things at that meeting, we'll receive the Landscape report and interpretation.  I don't want to play spoiler, but when I say the results are interesting and eye-opening, I am not exaggerating.
Personally, I am adjusting to the role of Acting Head of Staff, and I am mostly enjoying it.  I continue to cherish our staff and cannot say enough about what an outstanding team we have.  There are countless little things they do – a last-minute meeting here, stepping into preach or moderate a session meeting there, things that few people know about, that are done in support of the ministry of our churches and in support of our pastors.
Despite my enjoyment of the role, I want to reiterate what I said at the December Presbytery meeting – I will not be a candidate for the permanent position of General Minister.  From the beginning, that has been my intention and these last three months have only confirmed and clarified that for me.  In this season, I feel called to step into this role as we navigate this season of transition and prepare for new leadership.  But I am also confident that I am not the person God is calling to lead Pittsburgh Presbytery in the next season of its mission and ministry.
Last but not least, and unrelated to the transition matters – I want to share some wonderful and exciting news.  During the height of the pandemic, one of the great losses for children and youth ministry was the cancellation of retreats.  Retreats provide invaluable time for fellowship, relationship-building, and deep-dive teaching and reflection that isn't possible during regular week-to-week programming.  Last spring (2022), hoping against hope, the Next Generation Ministry Team (which seeks to serve and support leaders and ministries with those birth through young adults) sponsored two retreats – a Confirmation retreat and a Tweener (3rd-6th grade) retreat.  Both were successful but low in attendance.  I am thrilled to report that this year's Tweener retreat, held just the past weekend, welcomed 95 people from 10 congregations to Crestfield for twenty-four hours of fun, fellowship, and teaching.  I cannot tell you how wonderful it was to see the rec hall full of kids and committed adults gathered together.  If you want to see the highlights, there is a video available on YouTube that will give you just a sense of what the weekend was like.
In Christ,
Brian