THON, Asbury, and a Passionate Faith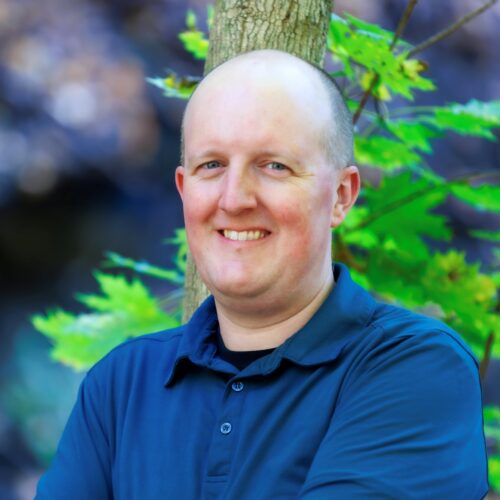 A Letter to Pittsburgh Presbytery from
Rev. Brian Wallace
Associate Minister for Emerging Ministries &
Acting Head of Staff
Thursday, March 9, 2023
---
THON, Asbury, and a Passionate Faith
A few weekends ago, I took advantage of live streaming and dropped in on two different events going on that weekend.  The first one was THON, the 46-hour dance marathon at Penn State, run by the largest student-run philanthropy organization in the world.  This all-campus event draws current students, parents,  and alumni back to Happy Valley for the weekend, and this year they managed to raise over 15 million dollars, all for pediatric cancer research and support for families.  The second was on the recent revival services at Asbury University, or as they're referring to it, the outpouring.  While what happened at Asbury has been the subject of many discussions online, it is very clear that it was deeply meaningful to many of the students who were a part of it.
On the surface, and in reality, these two events are very very different.  One has been in the works for over a year, the other spontaneously began after an otherwise ordinary mid-week chapel service.  One was an explicit gathering of praise and celebration of God, the other an outwardly secular charity event that nonetheless demonstrates so many of the values Jesus taught.  But as I watched the live streams, I noticed one common element present in both of these gatherings: passion.  The passion of emerging adults gathered to sing praises and share testimony at Asbury. The passion of college students at Penn State raising money, dancing, and supporting one another through an entire weekend.
In my early years in ministry, one of the formative books I encountered was Practicing Passion: Youth and the Quest for a Passionate Church, written by Dr. Kenda Dean, Professor of Youth, Church, and Culture at Princeton Seminary.  You don't even need to read the book to understand her main point – it's right on the back cover: "If the church is to speak meaningfully to youth and in turn reap the many benefits that young people have to offer, then its ministry must be predicated on passion ― the Passion of Christ, the passion of youth, and the passionate faith that results when these two things come together."
The reason this book had such an impact on me was that, as mainline Presbyterians, we are not known for our passion.  In fact, if anything, we pride ourselves on being dispassionate – defined as not being influenced by strong emotion so as to be rational and impartial.  I remember when I started at Grove City College being struck by the passion – the emotional expressiveness – with which some of my fellow students worshipped.  For this mainline kid, the sight of fellow students jumping up and down with hands raised, while others sat on the floor weeping, while still others laid prostrate in the aisles was quite the sight.  I will freely admit that I received their passion with some skepticism; after all, I was raised a good mainline protestant where we did everything decently and in order.
As I matured both in faith and as a person, I began to be able to distinguish blind emotionalism from passionate expressions of praise in gratitude for all that God had done and is doing in the person of Jesus Christ.  And for me, identifying that unlocked an aspect of the Christian faith that has shaped me into the disciple of Jesus that I am today.  From a neutral belief in Jesus that I knew was good for me to being passionately convinced that Christian discipleship unlocks, specifically for young people, an identity-shaping, purpose-giving, and spirit-healing possibility that can be found nowhere else.
One of the common elements of both the gatherings at Asbury and THON at Penn State was testimony.  While the subject matter differed, the common element of passion shown through every speaker I listened to.  While not commonly included in most of our worship services, testimony is included in our Book of Order as one form of an Affirmation of Faith to be shared after the word has been proclaimed.  And it made me wonder if testimonies are one way that, as Presbyterians, we can show a little passion in a way that still upholds our value of doing things decently and in order.  If we asked our people, and even shared ourselves, "What has God done in your life, and what is God doing?" we might find a lot more passion and energy in our people than we ever knew.
A few weeks ago, I attended an ordination service where one of the selected hymns was The Canticle of the Turning – and this rendition was a rousing one indeed.  As we sang our way through the verses, boldly declaring God's power, the volume in the room slowly rose verse after verse, and in the midst of those words echoing those of Mary's Magnificat, I sensed the deeply-felt passion of those in the room.  Not a passion rooted in self-serving emotionalism, but a passion rooted in the truth and power of the words we sang:
My heart shall sing of the day you bring
Let the fires of your justice burn
Wipe away all tears
For the dawn draws near
And the world is about to turn!
We, as those called to be Jesus' disciples, are to be people passionately committed to what God has done for us, and what God is doing in our world.  Our world needs to know of the peace, joy, hope, and love that is found in Jesus.  May we, with decent and in order passion, share that in the halls of our churches and pray that it might echo into our world.