Providing a Safe Space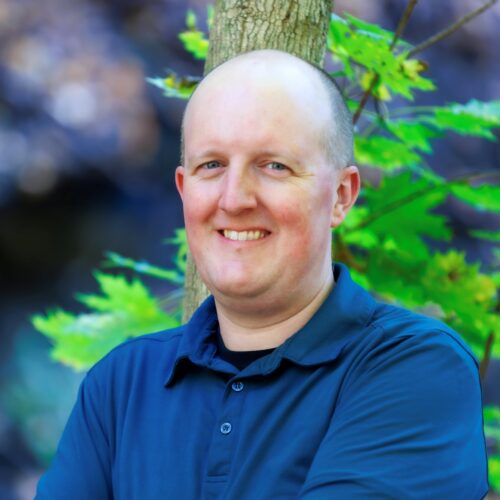 A Letter to Pittsburgh Presbytery from
Rev. Brian Wallace
Associate Minister for Emerging Ministries &
Acting Head of Staff
Thursday, January 12, 2023
---
As some of you know, I am a die-hard Buffalo Bills fan – and have been my entire life.  Raised in the 80s and 90s in Rochester, NY, names like Jim Kelly, Thurman Thomas, Andrew Reed, Bruce Smith, and Marv Levy remind me of the golden era for the Bills franchise with their run of four consecutive AFC titles (let's not talk about Super Bowls).    Knowing this, it may surprise you that I was not watching last Monday evening when Damar Hamlin collapsed on the field during a game between my beloved Bills and the Cincinnati Bengals.  I had promised myself that I would watch the second half if I caught up on some work stuff and just kept an eye on the score during the 1st half.  As many of you will know, the second half never came.  The ESPN score tracker switched to "Delayed." I opened up Twitter and found out what would later become mainstream news that evening: Damar Hamlin, safety for the Buffalo Bills, had gone into cardiac arrest on the field in the middle of the first quarter.
As of my writing of this, we still do not know what caused Damar Hamlin to collapse.  Having read countless articles this week, medical experts speculate that one of two things happened.  Either Damar Hamlin had an undetected congenital heart defect, or he experienced "commotio cordis," an extremely rare situation where blunt force trauma to the chest at precisely the wrong moment causes the heart to stop.  What we do know now is that, barring an unforeseen complication, Damar Hamlin will survive and most likely go on to live a relatively normal healthy life. While I do not mean to underestimate the countless prayers that have been prayed for Damar (including my own), this prognosis is largely due to the excellent and timely medical care he received on the field.
Of all the great ends of the church in our Book of Order, I particularly appreciate the second: "the shelter, nurture, and spiritual fellowship of the children of God."  And I believe that the order in which those three words are presented is, in fact, a statement of priority.  To nurture and provide spiritual fellowship for the children of God, we must provide shelter – a safe space, if you will.  While I believe the phrase "children of God" is intended to speak generally of all of God's children, regardless of age, this end provides the foundation for why we do much of the work we do with children and youth in our churches.  Safety is of particular concern for these two groups because of their inherent vulnerability. While keeping kids safe in the church has always been important, safety has become an even more prominent point of emphasis in the ministry world in recent years.
The truth is this: what happened to Damar Hamlin could happen in any of our churches.  Commotio cordis most often occurs in children when they're struck by an object traveling at high speed. While rare, undetected congenital heart defects can cause a perfectly normal, healthy child or teen to collapse without warning.  While it is unlikely either of these things will ever happen at church or as part of church activities, unlikely doesn't equal never.
When we talk about "safe church," we usually refer to child protection policies, clearances for volunteers and staff, and ensuring no adult is ever alone with a child.  And these are all good things, and the increased attention we have paid to them is warranted.  However, at this moment, we would be well served to ask ourselves whether we are prepared in the unlikely event of a Damar Hamlin-like collapse.  Here are two questions to ask yourself:
1. When groups of people are in the building, do we have people who are trained in CPR?
2. Do we have an AED (Automatic Electronic Defibrillator), does it contain both pediatric and adult pads, do we have people who are trained to use it, and when was the last time someone checked it out?
It was a warm night during the third week of June – the night of the Summer's Best Two Weeks overnight.  The entire group of about 70 campers and their high school and college-aged counselors were outside for a rousing game of capture the flag.  As I was cleaning up, one of our high school students came running to get me and said, "Brian, a kid fell, hit his head on the pavement, and isn't moving!"  As I took off running, my emergency planning kicked into place – evaluate the situation, send someone to get the AED, have someone else call 911, and immediately begin CPR.  As I rounded the corner, I saw the student – lying flat on the pavement with two counselors attending to him.  As I got closer, I realized with relief that this wasn't the worst-case scenario I had anticipated.  He had, in fact, fallen and hit his head, but he was alert and responding appropriately.  He wasn't moving because one of the counselors, who had just happened to have had brain surgery recently, immediately told him not to move and began conducting neurological checks while another was supporting his head and neck.  Within minutes we realized that we needed to get him an ice pack, call his parents, and watch him for concussion symptoms.
While it turned out not to be the worst case, it was a powerful reminder and reality check for me.  In those moments in which I was expecting the worst, I knew exactly what to do because we had begun to include CPR/AED training as part of our pre-camp training.  I admit I wasn't the most excited about including the training, even though I knew we needed to include it.  It took up a lot of time in our busy schedule, and we had a nurse on-site during the day; if something serious happened, she'd be there to handle it.  As it turned out, if this had been a Damar Hamlin-type situation, she wouldn't have been there, and that training I wasn't super excited about including would have been invaluable.
Providing for the nurture and spiritual fellowship of the children of God is central to our calling as a church.  But to do that well, we must provide shelter – safe environments for some of the most vulnerable among us.  This week, as we breathe a sigh of relief and give God gratitude for the good news about Damar Hamlin, let us take time to ask ourselves whether our communities would be ready if the worst were to happen.
*********************************
For more information on CPR/AED training, please contact the Red Cross: https://www.redcross.org/local/pennsylvania/take-a-class/aed-pittsburgh-pa