The Last Mile of the Way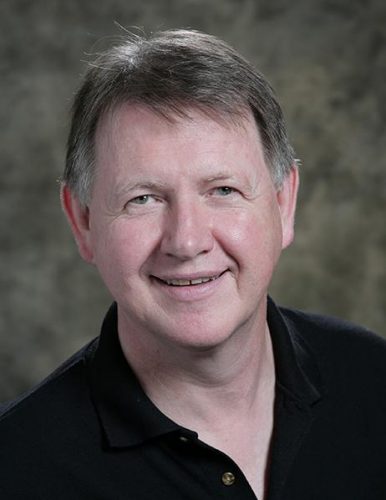 A Letter to Pittsburgh Presbytery from
Rev. Dr. Sheldon W. Sorge
General Minister
Thursday, December 1, 2022
---
The Last Mile of the Way
My father asked that I sing at his memorial service an old gospel song, made famous by Sam Cooke, "The Last Mile of the Way." I remember Dad singing it at a New Year's Eve service when I was in elementary school, and it terrified me that he was talking about taking his final lap already – he lived another 60 years, thank the Lord!
The song's refrain closes, "I know there are joys awaiting when I've gone the last mile of the way." This is but another way of framing Paul's classic words recorded in 2 Timothy, "I have fought the good fight; I have finished the race; I have kept the faith. From now on there is reserved for me the crown of righteousness."
As I have been preparing for my retirement at the end of this month, I have felt like I'm traveling the final lap in my work both as a presbytery leader, and as a full-time minister of the Word. It has felt like I've been moving in slow motion, savoring all the places around which my vocational life has revolved. Preaching my last few sermons. Writing my final few letters to presbytery. Going on retreat one last time with other Synod presbytery leaders. Making my last round of presbytery committees that I staff, in preparation for my last presbytery meeting as your leader next week.
The time comes for all of us to travel the last mile, whether we move on to a new place of life and service, or retire, or come to the end of our earthly journey. Sometimes we know we are in that last mile, but often we don't. For every responsibility I have, every committee I staff, every meeting I lead or attend, every time I preach, every person I visit – how would I do it differently if I knew it were my final time?
Here's the balancing act of serving Jesus – live and act as though this day were your last, yet live and act as though you will be around for a very long time to reap what you have sown. This is the Advent challenge, to live faithfully between the anchors of heritage and the beacons of hope that draw us forward.
You and I have traveled many miles together. We are in a very different place today than we were when I arrived in Pittsburgh thirteen years ago. Hosting General Assembly in 2012 was a high point for us. We set aside all our differences to join hearts and hands in welcoming the church in all its vast variety, owning anew that the Presbyterian Church USA is "us," not "them." While we gathered at the David Lawrence Convention Center, across the river the Pirates swept back-to-back homestands; I like to think that Presbyterian blessings were overflowing to them!
Both before and beyond that Assembly, I have challenged us to demonstrate in our life together the Good News that through Jesus we have been reconciled to God and thus to one another. Reconciliation is not needed when we are in natural harmony and affinity with each other; its true test is how we relate to those who look and think differently from us.
The years we have walked together have been marked in our society by the widening of cultural divides, with increasing polarized animosity fueled by the politicization of a myriad of matters critical to our health and well-being: racial justice, COVID, gun violence, refugee welcome, climate change, energy resources, Israel/Palestine, and so much more. As a presbytery we have addressed these concerns publicly with resolutions we have circulated to the wider church, to elected leaders, and to the media – and I am so very proud of that.
Making public statements about politicized issues is one thing; living together in a way that transcends the politicization rampant in our culture is something else. We proclaim a crucified and risen Lord who through his saving work has "broken down the dividing wall, that is the hostility between us … that he might create in himself one new humanity in place of the two, thus making peace, and might reconcile both to God in one body through the cross." (Ephesians 2:14-16)
We have a long way to go, but I am deeply gratified to see signs of reconciliation within and between our congregations that support our claim that Jesus makes a difference in how we relate to each other. We have shown that in Christ we can indeed resist and transform the world's way of demonizing those unlike us. This is one reason I love our denomination – it makes room for people across political, cultural, racial, and theological lines that so often divide people from each other.
Could we display the reconciling power of Jesus more fully? Absolutely. Will we continue to struggle against the mind of this world that seeks to create enmity across lines of difference? Without a doubt. Have we gotten better at demonstrating publicly that the Good News of God's reconciling power through the cross of Jesus is in fact true? I believe we have, and as I run my last lap with you as your leader, I take great joy in having journeyed that path with you.
And I trust that the One who has begun this good work in us is able and faithful to complete it. Soli Deo Gloria.
Your companion in the race,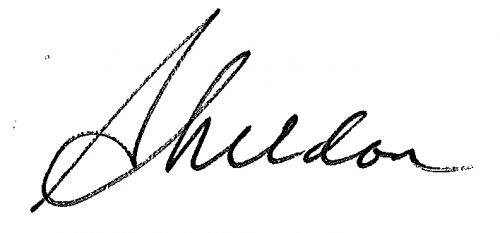 P.S. Some of you have asked whether I may continue blogging my meditations after my PNews posts come to an end. If you would be interested in receiving ongoing blog posts from me, please reply to this letter to say so. Thanks!