In Praise of Boldness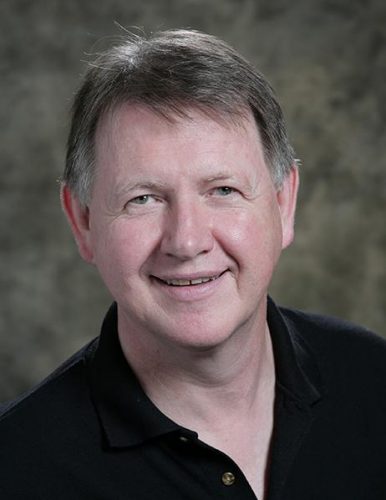 A Letter to Pittsburgh Presbytery from
Rev. Dr. Sheldon W. Sorge
General Minister
Thursday, October 6, 2022
---
In Praise of Boldness
Reflecting recently on the legacy of Queen Elizabeth, I entitled my weekly letter "In Praise of Restraint." In it I promised to flip the coin to address the question of when we need to speak up.
The great prophet Jeremiah did not want to be a prophet. God overruled his protests when he was first called to be a prophet. Time and again Jeremiah tried to go silent, but the Word of the Lord was for him "something like a burning fire shut up in my bones; I am weary with holding it in, for I cannot."
The first apostles were forbidden by the authorities to speak in Jesus' name, but they refused to be silenced, even though their continued proclamation of the Gospel led to their arrest and imprisonment. Transformed by Pentecost from the coward who had recently denied Jesus in the courtyard of the high priest, Peter responded boldly to their order, "Whether it is right in God's sight to listen to you rather than to God, you must judge; for we cannot keep from speaking about what we have seen and heard."
Some Pharisees asked Jesus to stop the ruckus going on during what came to be known as his "Triumphal Entry" into Jerusalem. Jesus responded, "If these were silent, the stones would shout out." (Luke 19:39-40)
There is a time for silence. And there is a time when we cannot stay silent.
The Hebrew prophetic tradition refuses to let public injustice go unchecked. Especially egregious is injustice perpetrated or condoned by those considered to be religious leaders. When God is invoked to mask over affronts to justice, the prophetic spirit cries out, "No!"
Yet the urge to shout cannot be confused with the prophetic mantle. In the Hebrew tradition, one of the marks of true prophets was that they'd rather NOT be crying out against the powers of their day. They bear prophetic witness not because they are angry, but because God gives them no choice.
One of the marks of true leadership is the willingness to bring up difficult things. I call it "naming elephants." Everyone knows something is wrong, yet nobody is willing to talk about it. A true leader brings into the light what others have sought to keep in the shadows, so it can be dealt with openly.
The poet Emily Dickinson wrote, "Tell all the truth, but tell it slant – success in circuit lies." We tend to err on one side or the other – being so circuitous that we never get to the truth, or being so direct that the truth we tell is destructive rather than redemptive.
Jeremiah's prophetic commission was both to pull down and to build up. The two movements are inseparable. Bold prophetic rebuke always serves the greater goal of pastoral restoration. By and large, the first half of the book of Jeremiah is given to judgment over what has gone wrong. The second half is the good news of God's reconciling work of redemption.
Over the years I have seen church leaders speak boldly about things that matter little, yet stay silent over things that matter greatly. We need apostolic and prophetic holy boldness to speak up against powers that harm and destroy, while at the same time we need to hold our tongue when it is quick to speak ill of our neighbor.
In the same chapter that enjoins us to "bear with one another in love," Ephesians urges us to "speak the truth in love" to one another. Bearing with each other: exercising godly restraint. Speaking the truth to each other: exercising holy boldness. Both are equally necessary.
Before we can speak truth boldly and redemptively to powers in the surrounding world, we need to take stock of whether we bear well with and speak truth honestly to one another within the community of faith. Judgment begins first within the household of God, according to Peter, before it can rightly be directed to the world beyond.
Let truthfulness reign among us. Be bold, tell it all. But do so always in love.
Yours in truthfulness,