The Divine Discount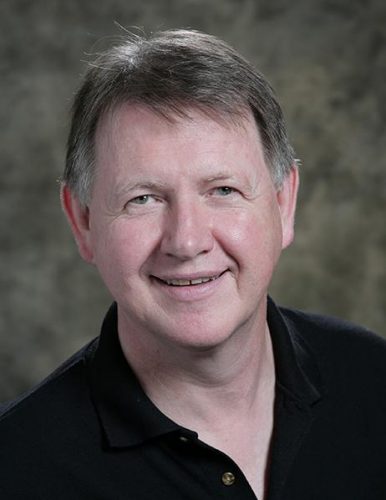 A Letter to Pittsburgh Presbytery from
Rev. Dr. Sheldon W. Sorge
General Minister
Thursday, March 24, 2022
---
The Divine Discount
Last week my youngest grandson, a kindergartener, gave me a card he made for my birthday. It is full of crooked lines in various colors, which he told me were confetti. Interspersed between the lines are discernible letters that correspond to the sounds in "Happy Birthday to you." It is no more great art than it is fine prose. Yet to me it's breathtakingly beautiful and elegantly eloquent.
Of course, I'm anything but objective about my grandchildren. I hope that is something not to be forgiven, but to be celebrated. Everything they do hangs the moon, in my book.
Just like Jesus did with his Father.
During his final week in Jerusalem, the voice of God speaking over Jesus is heard from the heavens for the third time.
The first time is at his baptism: "You are my Son, the Beloved; with you I am well pleased." Note that God was pleased with Jesus before Jesus passed the tests in the wilderness, before he did his work of preaching and teaching and healing, before he proved his obedience by all that he suffered.
The second time the heavenly voice sounds out is at Jesus' transfiguration: "This is my Son, my Chosen; listen to him!"
Finally, following his triumphal entry into Jerusalem, Jesus cries out, "Father, glorify your name." A voice from heaven responds, "I have glorified it, and I will glorify it again."
God saw something in Jesus that human eyes could not see. From a human standpoint, Jesus was a kind healer, a wise teacher, an inspiring leader, a perceptive critic, or a dangerous rabblerouser that had to be silenced. From God's standpoint he was beloved and accepted just for who he was. The voice from heaven underscores acceptance and affirmation that have nothing to do with performance.
Paul celebrates that, through the Spirit, Jesus' disciples who once knew him only from their earthly perspective now see him through heaven's eyes. And just as their view of Jesus changed from an earthly to a heavenly perspective, "therefore, we regard no one from a human point of view." (2 Corinthians 5:16)
Jesus' followers had to change their perspective on Jesus to match God's perspective. The next necessary step was the call to adopt God's perspective in how we view each other. Paul goes on to be very specific in describing God's view of us – God discounts our trespasses. (2 Corinthians 5:19)
It is the great divine discount.
If we are to take upon ourselves God's view of one another, we must discount each other's shortcomings.
I see brilliance and eloquence in my grandson's scrawled greeting card. What do I see in you? What to do you see in me? Do we see each other in the same way the disdained father sees his wayward son despite his son's squandering of his fortune? Or do we see him from the standpoint of the jealous elder brother?
Back to 2 Corinthians 5 – Paul contends that reconciliation among us entails seeing each other in a new way. We are reconciled to God because Jesus saw us as God sees us, and thus thought we were to die for. Literally.
When we take the long Lenten walk alongside Jesus on his way to the cross, we learn to see as he sees. Like Jesus, we pray for our enemies, "Father, forgive them; for they don't know what they're doing."
The first act that leads to reconciliation is to look past each other's offenses. Past each other's politics and theology. Past each other's pettiness. Just as we hope others will look past our own.
If we cannot demonstrate reconciliation in how we live with each other in the company of Jesus, we have no credibility in proclaiming that Jesus bridges the divide between God and humanity.
Among the things we may be giving up for Lent, I invite us to add this: Give up looking at one another from a human point of view. What would the church look like if we saw each other as God sees us, as evidenced in the divine voice from heaven?
Beloved. Chosen. Trustworthy. Praiseworthy.
From heaven's point of view.
Yours on the road with Jesus,