Telling Our Story Fully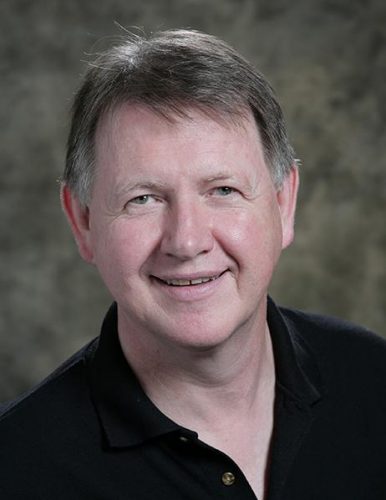 A Letter to Pittsburgh Presbytery from
Rev. Dr. Sheldon W. Sorge
General Minister
Thursday, February 10, 2022
---
Telling Our Story Fully

Everything about the church seems to be in flux as we navigate our way through and beyond the pandemic. We are less tied to our buildings, and more adept with technology. We have fewer people attending in-person events, and more participating remotely. Communion looks different, offerings look different, passing the peace looks different, fellowship meals look different.
Yet for all that is changing, some things about the church are constant. We cannot know how to be a church that emerges strong from the pandemic, whatever new forms may be needed, if our foundations erode.
The earliest Christians developed four essential "marks" of the church, in all times and places: the church is one, holy, catholic, apostolic. They occur in that order in the Nicene Creed, but we will consider them in reverse. The apostolic church is catholic. The catholic church is holy. And the holy church is one. Today we begin to address what it means that the church is apostolic.
The Christian church begins with the apostles, and thus is at its very inception "apostolic." It is always rooted in the teachings and ways of Jesus' apostles. The church is apostolic when it grounds its faith and practice in the way of the apostles, as disclosed in the New Testament.
The apostles didn't create the church out of thin air. Their writings follow Jesus in constantly appealing to the Law and Prophets as their warrant.
The apostolic church is grounded in both testaments of Scripture. To be relevant to our world and powerful in our witness, we need to be attentive to the newspaper as well as to the Bible. But they don't stand on equal footing; the Bible interprets the newspaper rather than vice versa.
That's not to say that our understanding of Scripture can't be reframed by today's events. The story of the apostles opening up their fellowship to unconverted Gentiles, as told in Acts 10 and 11, shows how current experiences led the apostles to change their interpretation of Scripture. It is important to note that what happened was not a diminishment, but an enrichment of their biblical understanding.
The church is also apostolic in that it continues the commission Jesus gave to his apostles: "You shall be my witnesses." (Acts 1:8) Paul characterizes the apostles' central task as being witnesses to a story – the story of Jesus' death and resurrection.
Witnesses are story-tellers. They tell the story of what they have seen and experienced. In a courtroom, witnesses are instructed to be objective, but of course absolute objectivity is impossible. The stories we tell are filtered through our experience, even if they're not about us.
It is impossible to bear effective witness to something without disclosing how it affects us. We cannot tell the story of Jesus rightly without telling our own story.
The apostolic church tells the story of Jesus by telling also of its own experiences. The highs of miracles, the lows of persecution. The burgeoning of the community and then its scattering. Stories of radical unconditional welcome of all, and stories of excluding those who did not conform to traditional standards.
We cannot be truly an apostolic community if, in telling the story of Jesus, we don't also tell stories of how Jesus has transformed us, of what struggles we've faced, of where we have been at our best and at our worst. The story of Jesus is the story of Truth, and we can't tell it rightly without telling the truth about ourselves.
Not only must we tell the truth about ourselves. We must open ourselves to the truths of others, even – perhaps especially – when they make us uncomfortable. As an apostolic community, we do not stifle the witness of those among us who are different from us.
Until the stories of our non-White members are as much part of the church's witness to Jesus as those of our White majority, our church is not fully apostolic. Whether we are White, Brown, or Black, hearing the stories of sisters and brothers different from ourselves opens our hearts to love one another more fully, which is our most important witness of all.
There are segments of American society seeking to squelch or sanitize the harrowing stories of Americans of African descent. This resistance sometimes manifests as opposition to so-called "Critical Race Theory." It is beyond the scope of this letter to debate political/cultural theories. My point today is this: for the church, to the extent that we attempt to shut down or turn away from stories that are painful for us to hear, we compromise our identity as a truly apostolic church.
Let us give ear to the stories of all our brothers and sisters, no exceptions. We could begin by inviting to our platform siblings in Christ whose stories are unknown to us. As we hear their stories, we will hear more of the story of Jesus, and will be better equipped to be his witnesses in our world. Our pandemic-weary world needs us to be a truly apostolic community. May the Spirit give us the courage to be Jesus' witnesses in fullness and truth – first among ourselves, and then to the whole world.
Listening for your story,