Getting a Hearing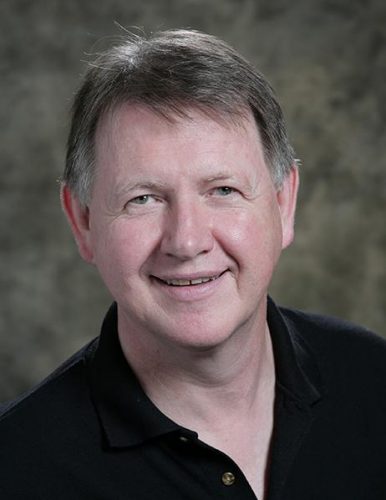 A Letter to Pittsburgh Presbytery from
Rev. Dr. Sheldon W. Sorge
General Minister
Thursday, October 14, 2021
---
Getting a Hearing
The first of the "Reformed Notes" of the church is that the Word of God is truly preached and heard. (Book of Order F-1.0303) It is the church's responsibility to proclaim the Word of God honestly, something I underscored in last week's post. But that is not enough. The church is true to its identity when it does everything possible to assure that its proclamation is heard.
For the Reformers, that meant first preaching and translating Scripture into the vernacular of the people, who had previously heard Scripture read and proclaimed only in Latin, a language they did not understand. What hearers did catch in those readings was often nothing like the meaning of the text. For example, when they heard the priest intone the words hoc est corpus meum at the Eucharist (meaning "this is my body"), they associated the mystical words with the transformation of bread into the very flesh of Christ, leading to the term hocus pocus.
John Calvin, eager for the Psalms to lodge in the hearts and souls of the Genevan people, contracted with popular musicians to set the Psalms to music. Think asking John Legend or Taylor Swift to set the Psalms to music today.
I was drawn into the "Jesus Movement" of the late 1960s and early 1970s in part by its new music. Millions of others were likewise attracted by the music, then stayed for the message. Eventually many of us moved on from that expression of Christianity, but it was pivotal in setting us on the pathway of serving Jesus.
What are we doing today to assure that our proclamation is not only honest, but also inviting? It must first be understandable. Alas, Presbyterians tend to traffic in insider language, often in the form of acronyms. (I have prepared an index of Presbyterian jargon and acronyms and their meanings for those who serve on presbytery committees. I call it "Presbyspeak 101," and it is available here.) We routinely use insider theological language in our hymns, prayers, and sermons, making it hard for outsiders to hear what we're saying.
A friend of mine named Bill Placher was one of the brightest Reformed theologians in America until his untimely death 13 years ago. As one of his many publishing projects, he determined to write a book on "Christology" that was free of theological jargon. Could he articulate who and what Jesus is, acknowledging much that has been said about him over the centuries, in language that his secular students could immediately grasp? That book, Jesus the Savior, is a wonderful example of proclaiming the faith in a way that can be truly heard by people other than insiders.
What can the church do to assure that its message is truly heard amid the pandemic and beyond? Communicating in the vernacular is essential. But gaining a hearing requires more than mere intelligibility – it involves attractiveness as well. Jesus instructed his disciples to be compelling in their invitation to others. (Luke 14:23)
 The church's message ought to be both publicly understandable and attractive. It should make those we seek to reach feel like our message is for them, not just for humanity in general. Our "Directory for Worship" counsels that our language should cause our hearers "to recognize themselves as equally included, addressed, and cherished by God." (Book of Order W-1.0302)
When we reach out digitally – through video streaming, Facebook feeds, or websites – our presentation should seek to be as attractive as possible. Why would someone want to take the trouble to scroll through our page or to follow us instead of millions of other competing virtual sites? You might explore this with some bright young people in your congregation, asking their help to make your digital presence more inviting.
Back in the 1950s it seemed that merely opening the church's doors would assure that people would flock in. That has been steadily declining for several decades. Long before the pandemic struck, we knew that we could no longer count on people joining us just because we posted welcome signs outside, or we had a good brand name, or a solid community reputation. The pandemic cleared out our sanctuaries for a while, and now that we are reopening, most of us are discovering that even fewer people are showing up in person for worship. Some who had come to church prior to the pandemic now find themselves more drawn to online attendance. And some quit attending worship altogether. The necessity of making our proclamation compelling has never been greater during our lifetime than it is today. More than ever, we need to work diligently to assure both that our message is honestly preached and truly heard.
That the Word may be heard,