Keeping it Honest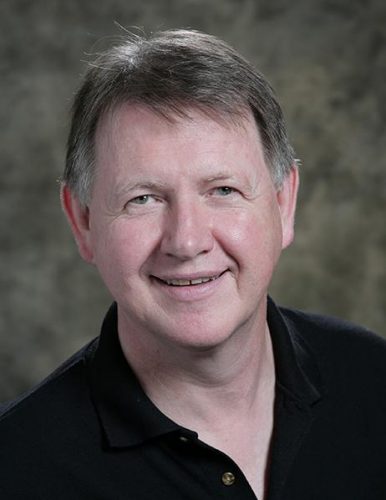 A Letter to Pittsburgh Presbytery from
Rev. Dr. Sheldon W. Sorge
General Minister
Thursday, October 7, 2021
---
Keeping it Honest
Marks. Notes. Ends.
The Book of Order describes the church's essentials in three broad categories: 1. Its Marks. 2. Its Notes. 3. Its Ends. (Book of Order F-1.0302-04) In this post I continue to unpack the Notes of the church.
Specifically, the Book of Order sets forth the "Notes of the Reformed Church." In being identified as "Reformed," these Notes are not mere idiosyncrasies peculiar to our brand of church; rather, they are essential to the whole church everywhere, core features of church identity that the Reformed movement sought to recover.
As I pointed out last week, the Notes of the Reformed church were developed in the Reformation partly as litmus tests of a church's authenticity. The western world had long identified the "true" Christian church with the domain of Roman bishops. Due to their break from Rome, the Reformers needed to elucidate other criteria for whether a congregation or group of congregations could legitimately claim to be a Christian church.
The first of the three Notes, as set forth in the Book of Order, is: "The Word of God is truly preached and heard." In his formulation of the church's Notes, John Calvin uses the modifier "sincerely" (Latin syncere) rather than "truly." It is an important distinction. I think Calvin puts it better than the Scots' Confession, upon which our Book of Order language draws.
Not just any preaching counts. It must be sincere; that is, it must be honest.
Honest to Scripture as a whole, not merely to isolated cherry-picked passages.
Honest to genuine community – it refuses to use Scripture to manipulate or control others.
Honest to the full communion of saints from all times and places, who themselves have sought honestly to hear and proclaim the word of the Lord faithfully.
Honesty requires us to proclaim the Word in conversation with others, testing with each other whether we're interpreting it responsibly. It eschews the seductive world of esoteric private interpretations. This is why we promise at our ordination continually to be guided by our Confessions as we interpret Scripture. (Book of Order W-4.0404.c-d)
Honesty demands that we don't preach one thing and do another, which is what Jesus accused the religious leaders of his day of doing. Jesus called these leaders "hypocrites." (Matthew 23:13-36, etc.) Surveys repeatedly demonstrate that those who turn away from the church cite its leaders' hypocrisy as one of the primary reasons for their rejection.
When church leaders say one thing but do something else, the church cannot long survive. Sincere proclamation of the Word is an essential mark of a thriving church.
The Word is central to the church's identity. Jesus is himself the Word of God incarnate. When the Word is sincerely preached, more than accurate biblical exposition is going on. Jesus' very presence is at stake. The Scriptures point directly to him. (John 5:39)
It is no accident that Reformed worship focuses more on preaching than on anything else. Good music helps us lift our hearts in praise. Sound liturgy is vitally important to healthy worship. The sacraments are essential for our incorporation into the life of Christ. Heartfelt prayers are indispensable. Opportunity for self-offering is necessary. Yet with all those features present, without sincere preaching of the Word, the church will be undernourished and will eventually expire.
One of my great privileges is to visit congregations across broad social and theological spectrums. Some of our congregations worship in ways that evoke Pentecostal revivals, while others revel in the rarefied air of high church liturgy. Some pray straight from the book, while others pray spontaneously. They comprise discrete social groups, and have differing views on social issues. But this much is evident across the spectrum – they preach the Word sincerely, with integrity and humility. When they vary in their interpretations of what Scripture leads us to believe and do, they do so honestly.
I am grateful to be part of a fellowship that prizes sincere preaching of the Word above theological or social or liturgical conformity. May our Lord help us to be ever more faithful in proclaiming the Word of life sincerely. And may our Lord help us affirm the integrity of others who arrive at conclusions that differ from our own, as they too seek sincerely to interpret the Scriptures.
Sincerely,