Going Public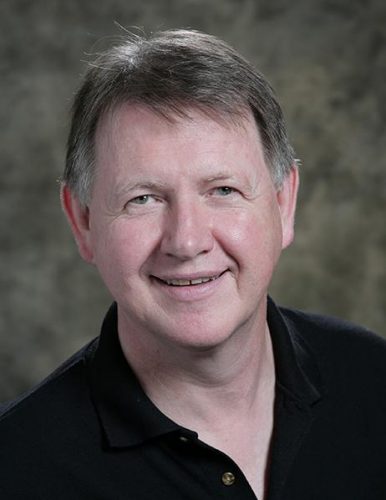 A Letter to Pittsburgh Presbytery from
Rev. Dr. Sheldon W. Sorge
General Minister
Thursday, September 2, 2021
---
Going Public

Everything about the church is meant for public witness and benefit, to the glory of God. The church exists not for its own sake, but for the sake of the world for which its Lord died. If it has no impact in public affairs, the gathering of believers is not living up to its calling as the church.
What difference would it make to my community if my congregation suddenly ceased to exist? Would the neighbors even notice, let alone care? Would the world be any poorer if everything "Presbyterian" vanished?
Of the six "Great Ends" of the church, the fifth is the one that lands us most fully in the affairs of the world around us, as we devote ourselves to the "promotion of social righteousness." (Book of Order F-1.0304) In last week's letter I contended that we cannot credibly advocate for public justice if we don't practice justice within our faith community. Economic fairness, racial equality, non-discrimination against minorities, aid for the poor, accountability of the powerful, censure and punishment of the malevolent, welcome of the stranger – all such claims we may make for public justice are meaningless if we don't practice them within the church.
John Calvin, the Reformer from whom the Presbyterian movement emerged, certainly believed in the importance of personal faith, and that the church is central to God's work in the world. Yet personal faith and vibrant church life were not enough for him. They all had to lead to something greater, the transformation of the world around us.
Calvin was an educator and a pastor. He is considered by many to be the founder of the modern European university. He lectured daily in a great hall that I have visited. He was also a pastor, preaching regularly in churches great and small across the canton of Geneva.
While Calvin spent countless hours in lecture halls and pulpits, he kept his office neither in the academy nor in the church, but in City Hall. He was a jurist by training, and he saw to it that the church's courts served the cause of public justice, adjudicating small claims for restoration and reconciliation among the citizens of Geneva. For him, everything about the church's mission pointed toward engagement with public affairs for the sake of the Gospel.
Calvin's magnum opus, Institutes of the Christian Religion, concludes with the pinnacle of his project – administration of public justice. He entitles the final and longest chapter of the Institutes "Civil Government." Everything about the Christian doctrines of creation, redemption, and reconciliation point toward this goal – bringing the righteousness of God's reign to bear in public affairs.
Of all the "Great Ends," Presbyterians have proven themselves especially devoted to the promotion of social righteousness. Anyone who has been to General Assembly knows that a large share of the overtures and advocacy that take up its attention have to do with social justice. What's less clear is whether our congregations and councils reflect within their own precincts the justice for which we advocate in the world.
What also remains unclear to many is the basis in our faith for social justice activism. How is our public witness any different from secular advocacy work?
As we move into our post-pandemic identity, we will need more than ever to be articulate about the theology behind our justice commitments. If we don't, our theology – and ultimately our existence – will be considered antiquated and irrelevant.
Our primary faith-based reason for pursuing social justice in the world is that it embodies the prayer our Lord taught us: "Your will be done on earth as it is in heaven." (Matthew 6:10) When we make that petition, we necessarily commit ourselves to work toward its fulfillment.
The cause of justice is a major theme among the Hebrew prophets. In the account of Deuteronomy, Moses charges Israel, "Justice, and only justice, shall you pursue." Micah reminds Israel that God's immutable requirement is for us to promote justice, mercy, and humility.
The prophetic call for righteousness addresses first the community of faith, but does not stop there. Hebrew prophets call foreign leaders to justice, and threaten God's judgment if they refuse to comply. We cannot be blind to international injustice if we are to follow their lead.
Soon after arriving in Pittsburgh, I found my new dentist. He asked about my vocation, and when I told him I represent Pittsburgh Presbytery he responded, "I'm Catholic, and I don't know much about Presbyterians – but I do know that _____ Presbyterian Church is making a huge impact on its community." Working for public justice yields us public credibility. We sing, "They'll know we are Christians by our love," echoing the words of Jesus himself. "Love" – agape, in the New Testament – is a matter of action, not words or feelings. When we love as Jesus loves, we find ourselves compelled to work for justice for others. In so doing, we are Jesus' disciples not only in word, but also in deed.
Your fellow-disciple,