A Surging New Wave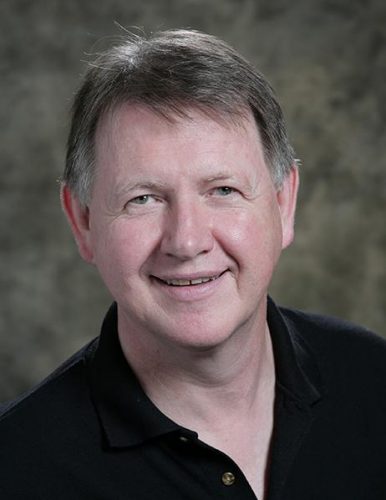 A Letter to Pittsburgh Presbytery from
Rev. Dr. Sheldon W. Sorge
General Minister
Thursday, August 26, 2021
---
A Surging New Wave

Compassion fatigue.
It afflicts all who give of themselves at length for the sake of others. I certainly faced it as I cared for my parents during their waning years. Some of their needs were constant, day in and day out, while others came in waves. Caring well for them was challenging enough on account of the regular daily demands, but the biggest tests came when a new wave of illness or disability or anxiety arose on top of their ordinary struggles.
We are facing something similar as a church with the ongoing COVID pandemic. Dealing with the challenges of regular church life during the pandemic already has taken up a great deal of church leaders' bandwidth. Each wave of new COVID spread multiplies the demands.
The first COVID wave was immensely challenging, as it led all our churches to suspend in-person worship for at least a while. Slowly churches began reopening, then the second wave hit, leading some churches to close again, or to put a hold on their reopening plans. This spring, with vaccinations spreading and infection rates declining, most churches set aside their masking, distancing, and anti-singing rules; only a few remained closed for in-person worship.
Now a major new COVID wave is upon us, thanks to the extraordinarily contagious delta variant. Its spread has been exacerbated by widespread abandonment of masking and distancing, as well as by low vaccination rates. Dealing with each wave of new COVID infections has taken its toll on church leaders' will and capacity to adjust, and as the current wave builds it is proving more difficult than ever to reinstate gathering restrictions for worshipers.
Paul exhorts the saints in Galatia, "So let us not grow weary in doing what is right, for we will reap at harvest time, if we do not give up." (Galatians 6:9)
The new surge is altering how people gather in the world around us. Some events that had been planned are now canceled. Some flights that were already booked are now grounded. Some long-awaited vacations and reunions are being yet again postponed. Some gathering places are requiring masking, proof of vaccination, or a recent negative COVID test.
How ought the church respond to this new COVID wave?
The church should never bar its doors to any class of people, but neither is it free to cast caution to the wind by extending unrestricted welcome to those who could endanger the gathering. Church leaders are charged to protect the flock from danger, to be alert to those who may bring harm without intending or even knowing it.
What are we willing to do as a church to help stop the spread of the delta variant? Each Session will need to grapple with COVID response protocols yet once again. And let's admit it – we're tired of this conversation. But "let us not grow weary in doing what is right."
Perhaps we want to avoid opening a forum in which some may advocate for closing the church once again. The division within our congregation over proper safety measures has already taken too great a toll on us. But "let us not frow weary in doing what is right."
We may feel that the church is already so depleted by recent closures and restrictions that it cannot weather yet another round of cautionary measures. But "let us not grow weary in doing what is right."
As long as some in our midst cannot be vaccinated – children, or those who cannot be vaccinated for medical reasons – love for each other calls us to do everything in our power to shelter them from the virus.
When we mask or get a vaccine or get a test for the sake of the least of these, we are doing it for Jesus himself. (Matthew 25:31-46) When we refuse, whether in defiance or uncertainty or simply from fatigue, we may be refusing Jesus.
I was planning to devote today's letter to the fifth of the church's six Great Ends, the "promotion of social righteousness." (Book of Order F-1.0304) But rather than address it as an abstract principle, I invite us to recognize that our current COVID wave gives us opportunity to demonstrate our commitment to this "great end" very concretely.
We may not have the power as a church to alter the course of the pandemic. But we can be a beacon to the world by promoting social justice at least amongst ourselves.
As long as we think of our COVID response in terms of each person's individual choice (Mask or not? Vaccinate or not?), we miss being the kind of church we are called to be – a community committed to justice for and welfare of others, not only ourselves. This is what it means to dedicate ourselves to "the promotion of social righteousness." Let it begin within the household of faith. Only when it takes hold among us can it become an effective arm for outreach beyond us.
Yours in seeking justice,