The Power of Testimony

A Letter to Pittsburgh Presbytery from
Rev. Dr. Sheldon W. Sorge
General Minister
Thursday, August 27, 2020
---
I grew up in a church that had Sunday night services, which always included time for sharing personal "testimonies" about what God has done for us. Sometimes they were very general, and sometimes very specific, like the time Lester stood up to give thanksgiving to God that he had no money in his pocket when he was propositioned by an attractive woman of the night.
Telling stories about our blessings from God benefits us at least as much as it benefits our hearers. Our Sunday liturgy includes a time for affirming our faith, which typically is done collectively reciting words from our Confessions. Other corporate faith affirmations may be used, and there is no reason that individuals' statements of faith –  "personal testimonies" – could not be included here.
In the same way "corporate testimonies" are affirmations of faith. Each year at our September presbytery meeting I have invited us to share brief "popcorn testimonies" of how God has been at work in and through our congregations in recent months. Last September the testimonials continued more than a half-hour before I had to call them to a halt. We are energized spiritually both by hearing and by giving testimony to how God has been at work in us and through us.
The psalmist declares, "I will tell of your name to my brothers and sisters; in the midst of the congregation I will praise you." (Psalm 22:22) The apostle teaches that one of the primary benefits of being joined in fellowship is that we encourage one another by telling of all God has done for us. (Hebrews 10:24-25)
Last year our presbytery voted to enroll as a "Matthew 25 Presbytery," joining in our denomination's national Matthew 25 Initiative, encouraging and equipping congregations to: 1. Strengthen congregational vitality, 2. Dismantle structural racism, and 3. Eradicate systemic poverty. Rather than work on all areas at once, the Matthew 25 program asks congregations to focus on one of these areas in particular.
Most congregations are already working hard to strengthen one or more of these ministry areas. So why bother signing up for something we're already doing?
Aside from the boost of joining in solidarity with fellow-congregations, there is one strong benefit for each of us – the energizing power of testimony. Part of joining the program is making a commitment to tell your congregation's story to the rest of the church. Telling your church's story of strengthening your work on church vitality, dismantling racism, and engaging poverty is important for you.
I am strengthened when I bear testimony to what Jesus has done for me, in me, and through me. And so it can be for your congregation – and the Matthew 25 initiative provides a great platform for that.
Stories like that of Hot Metal Bridge Faith Community being challenged by the COVID pandemic in relation to its Table Ministry, which has long offered a full course dinner to the poor and homeless in its building every Tuesday and Thursday evening. Rather than shutter its work to eradicate endemic poverty when it was no longer able to gather, it began preparing and delivering meals to the poor. It saw new opportunity to expand this work as its neighborhood is home to many newly unemployed service industry workers. It applied for and was granted a $12,000 award from Presbyterian Disaster Assistance to meet the needs of the newly-poor, alongside those it was already serving.
Or consider the story of a new initiative in dismantling systemic racism, taken by the historic Grace Memorial Presbyterian Church together with one of our new worshiping communities, The Commonwealth of Oakland. They invited fellow-Presbyterians, as well as other nearby ecumenical and interfaith partners, to line Fifth Avenue in Oakland on July 1 in a silent prayer vigil to bear witness that Black Lives Matter, drawing a crowd that lined several busy blocks with placards and prayers.
Still healing from having part of their congregation leave to join another denomination, the Presbyterian Church of Plum Creek is seeing new signs of strengthening congregational vitality amid the COVID crisis, as it has turned outward to its community to offer families with children a Safe Center for Online Learning, Just 20 hours after announcing the new initiative on Facebook, the announcement had received more than 5,500 views!
What is God doing in your congregation? What more would you like to see God doing? If you'd like to take a deeper dive with these questions, I invite you to sign up to become a Matthew 25 congregation!
Telling the story of what God is doing,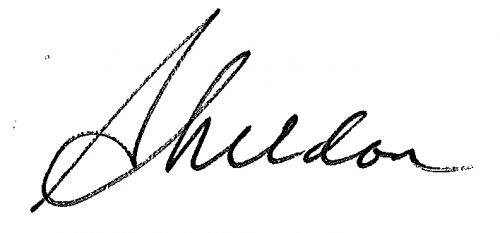 Sheldon
---