The Legacy We Leave

A Letter to Pittsburgh Presbytery from
Rev. Dr. Sheldon W. Sorge
General Minister
Thursday, August 6, 2020
---
A titan of our age was laid to rest last week. He was small in stature, but mighty in influence. Georgia Representative John Lewis succumbed to cancer after an illustrious, provocative, compassionate lifetime in public service.
Lewis was eulogized by Presidents Clinton, Bush, and Obama at his funeral a week ago, along with other family, friends, and colleagues. He was remembered as someone willing to lay his life on the line for the sake of telling the truth and advocating justice for all. That meant being ready to get into what he called "good trouble," or what the Bible calls "suffering for doing what is right." Such suffering puts us directly in the company of Jesus. (1 Peter 3:8-18)
One thing that became very clear in his funeral service was how much of Lewis's work was grounded in his Christian faith. The three Presidents who spoke each cited passages from Scripture, as did others, in seeking to honor him rightly. He wasn't an ordained preacher like his friend Dr. Martin Luther King, Jr., but he was as passionate about living the Gospel as any preacher could be.
Sometimes Lewis was called the "conscience of Congress." This came not from him being morally superior, but from him consistently seeking to live out – and to challenge others to do likewise – what God requires of all of us: "…do justice, love kindness, and walk humbly with God." (Micah 6:8)
When and where have we suffered for doing the right thing or speaking truth in the face of resistance? Lewis demonstrated that we don't need to shout or be violent in order to witness passionately to the Gospel. He showed what it meant to "love kindness" in all he said and did.
John Lewis comes to mind when we hear Jesus reminding his disciples that worldly authorities exercise power through forced submission, but that is not how things work with him. In Jesus' political economy, true power is demonstrated by seeking to serve rather than be served, to listen rather than to shout, to lay down one's life rather than trying to defend and preserve it. (Mark 10:42-45)
The church is in a season of disorientation right now that has no parallels in recent history. Being forced to abandon its central act of gathering for worship is truly traumatic to the church's life. Like Peter, we are being taken where we do not want to go. (John 21:18) Even when a congregation does gather, it is with restrictions that make the gathering anything but normal, and it excludes all who are endangered by gathering. Rates of Sunday attendance in our sanctuaries are at an all-time low, and will continue so for the foreseeable future.
When our gatherings are restricted – whether totally or partially – our identity changes. How we respond when things aren't going as we think they should will be a significant part of the legacy we leave.
John Lewis kept going moving forward undeterred, no matter how much resistance he faced. Likewise, the church must keep pressing forward no matter how difficult things may be.
Can the church still fulfill its Great Ends (Book of Order F-1.0304) even when its gatherings are restricted?
Resoundingly, yes!
We can still proclaim the Gospel, perhaps more widely than ever, using the tools of electronic broadcast.
We can still provide for the nurture and fellowship of the saints by taking special care to reach out to all our members through phone calls, emails, and offers of assistance.
We can still maintain divine worship, which has always been more than can be contained by any sanctuary.
We can still preserve the truth by conducting ourselves honestly and speaking truth lovingly.
We can still promote social righteousness in the world around us, especially when our focus is less on activities within our walls and more on what's happening outside them.
We can still demonstrate the kingdom of heaven in how we love and respect each other, and seek in all things to honor our Lord Jesus.
By shifting focus from sanctuary-centered life to mission-centered life, we can be more authentically the church today than we have been in a long time. As with the patriarch Joseph, what seems to be meant for our harm God can work for our good. (Genesis 50:20) The legacy we leave from how we handle this season of trauma will last far longer than we can imagine.
Yours in seeking to be faithful,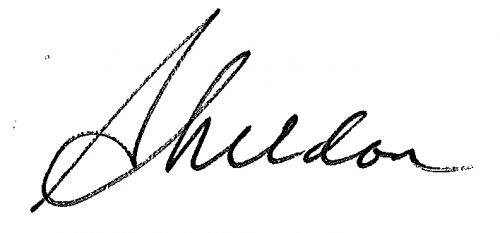 ---