In Praise of Persistence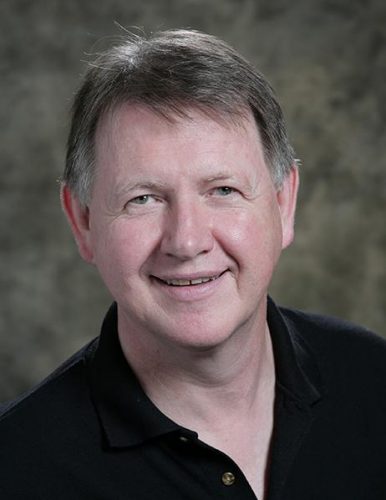 A Letter to Pittsburgh Presbytery from
Rev. Dr. Sheldon W. Sorge
General Minister
Thursday, July 2, 2020
---
"So let us not grow weary in doing what is right, for we will reap at harvest time, if we do not give up." (Galatians 6:9)
It is oh, so easy to succumb to weariness when doing the right thing – especially when it's something we'd rather not be doing. Like wearing masks. I hate wearing a mask, and I bet you do too. I wear it only because it's the right thing to do if I am seeking the welfare of others. It is a concrete expression of love for my neighbors, protecting them in case I am unknowingly carrying the COVID-19 virus.
Yet even though I know that is what love requires, it is all too easy for me to slack off in wearing my mask. It's uncomfortable. It makes my glasses fog up. It hurts my ears. It makes it harder to breathe. It gets in the way of connecting with others. It's an inconvenience. And I don't like it.
Some of our congregations are back to worshiping together again, in some form. If your congregation is meeting in person, please do not grow weary in doing what is right. It has been reported to me that a few of our congregations have been less than diligent about keeping on their masks in the sanctuary. Please, for love's sake, let's keep them on, distasteful as they may be to us.
I know that, for some, masking can exacerbate their own illnesses, such as asthma. For people so affected, extra social distancing may make it possible for them to remain unmasked and still be part of a gathering. If that is impossible, other solutions must be explored. In every case, we ought either ask people to mask, or to maintain extra social distance if they will not or cannot do so.
This past week has seen a distressing new spike of COVID cases in our county. As a result, some congregations that had been planning to begin, or had already begun to meet in person, have suspended their gatherings temporarily out of an abundance of caution. They have made a difficult decision out of a desire to do the right thing. It is difficult precisely because God's people yearn to be together, and rightly so. We need each other, we need each other's encouragement to strengthen our faith, hope, and love.
Philosopher Immanuel Kant argued that an action is morally acceptable if it would serve the social good were everyone to act in that way. Jesus asks us to do to others as we would like them to do to us. (Matthew 7:12) How do these standards speak to the issue of masking in our place and time?
One other arena where persistence is needed is in our quest for racial justice. Last Wednesday many of us lined Fifth Avenue in Oakland in silent vigil, declaring once again that Black Lives Matter – this more than five weeks after George Floyd's gruesome killing unleashed an unprecedented eruption of antiracism rallies, protests, and vigils. As we gathered, I thought of the Scripture I quoted at the beginning of this letter – let us not grow weary in doing what is right. Will our resistance to injustice wither and fade, or will we continue to press forward over the long haul?
Dismantling structural racism requires immense resolute persistence. That house won't come down quickly or easily. The measure of our commitment to dismantle racism is not what we do when rallies are running rampant among us, but what we do after the rallies taper off. Will we keep pressing forward once the news cycle has turned its focus elsewhere?
As I write, news is just in that the Pittsburgh City Council has voted unanimously to keep in place the COVID-19 state of emergency through August 25. The presbytery office continues to remain closed to visitors, except by appointment. Everyone in our building masks unless they are in their personal office. We have moved the desks of Cathy Nelson and Adrien Domske to enclosed offices, so they can shed their masks safely while at their desks. Last week our Executive Committee elected an Administrative Commission to determine when and how presbytery will resume in-person meetings, considering first of all the next presbytery meeting, slated currently to meet at Crestfield on September 24.
Many among us are redoubling their efforts to inhibit the spread of COVID-19. What are you doing in your congregation?
Seeking to do what is right,