Church Leader Appreciation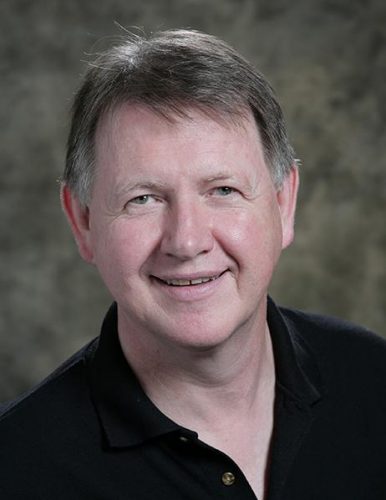 A Letter to Pittsburgh Presbytery from
Rev. Dr. Sheldon W. Sorge
General Minister
Thursday, October 13, 2022
---
Church Leader Appreciation
 Soon after October was designated "Clergy Appreciation Month" in 1994, our congregation's Sunday School department gave me a plaque honoring me as an "Awesome Pastor" in observation of Clergy Appreciation Month. It was a harbinger of things to come, as Clergy Appreciation Month was quickly seized upon by commercial interests seeking to profit on it through sales of gifts and cards to mark the occasion.
I have hesitated to ride the commercial bandwagon of Clergy Appreciation Month, but I firmly believe in expressing appreciation for the ministry of the church's leaders who, according to Scripture, are worthy of "double honor," including generous financial compensation. Jesus treasured the thanks of those who received blessings from his ministry, and was grieved over those who did not express gratitude.
First, I wish to express my appreciation for all the pastors in our presbytery who have faithfully served their Lord and his church. Because of your words and example, the people of your congregation know a little more fully the love of their Lord, as you have been his faithful ambassadors. I am grateful to be part of your family, proud to stand with you as a colleague in ministry.
You have not only served your congregations well – you have also been a blessing to your fellow-pastors, to whom at your ordination and installation you promised to be a friend. For living out that commitment well, I commend you with great gratitude. Every act of friendship between colleagues in ministry debunks the myth that we are in competition with one another for market share.
The fact is, pastors need other pastors, just as they need their congregations, if they are to fulfill their vocation well. A "solo pastor" is an oxymoron. We need each other's encouragement and admonition. That is why our forebears in 16th-century Geneva required that all pastors gather every Friday for worship, study, and ministry discernment in what they called "La Congrégation." We gather just once a quarter as a presbytery, but are no less in need of each other's company in doing well in the work of our Lord. Those who skip presbytery gatherings with their colleagues impoverish not only themselves, but also their colleagues and the cause of Christ.
Jesus did virtually no ministry by himself, except pray and stand trial before Satan in the wilderness and the authorities in Jerusalem. He gathered his closest disciples first simply for their company, and second to send them out to continue his ministry in pairs, for their mutual support. The early church apostles followed suit in doing their work. Pastors, we need each other more than we know.
Second, I want to highlight three pastoral leaders to whom I owe a special debt of thanks these days: Carla Campbell, Ralph Lowe, and Brian Wallace, my colleagues in pastoral leadership of the presbytery. The best three hours of my week are Tuesdays 9-12, when I meet with them for – you guessed it! – worship, study, and ministry discernment. The first hour includes our top-notch administrative staff, for whom I am also immensely grateful – Roy Burford, Cathy Nelson, and Jenny Tarrant. The faithful work of Kenny Summers to keep our workplace lovely adds so much to the joy of our labors. I am blessed to be supported and challenged by the best staff anywhere, bar none.
Our appreciation for church leaders ought not be restricted to clergy. Carla, our Stated Clerk, is a ruling elder, and a key pastoral leader of our presbytery as a non-clergyperson. Among many other things, her work in shepherding congregations through the process of honorable and orderly dissolution is critical to the health of our presbytery.
Brian and Ralph, our associate ministers, do a sterling job working with pastors and sessions as they seek to grow in effective ministry. The examples of their excellence as motivators and wise guides are too many to list, but I see their work up close week in and week out, and it is first-rate.
This year my appreciation for my colleagues at the presbytery office is tinged with the shadow of my impending retirement. As of January 1, I will no longer be regularly engaged with them, and that will be a great loss for me.
But my loss will not be your loss. The presbytery staff will still be at the ready to work with you as needed, assisted by a new temporary associate minister for whom the presbytery is launching a search. The presbytery will be in excellent hands in the year ahead.
Finally, I urge us all to pray for our staff as it transitions to new work configurations after I leave, as well as for the process of electing the next General Minister. And pray for the person whom God is preparing to serve in this role, even if they do not yet know that a move is in store for them.
Yours in gratitude for our ministry leaders,