On Making Rules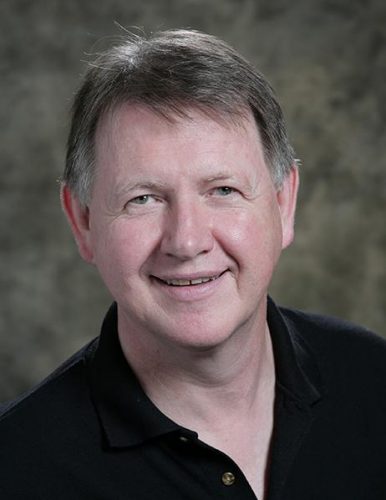 A Letter to Pittsburgh Presbytery from
Rev. Dr. Sheldon W. Sorge
General Minister
Thursday, September 8, 2022
---
On Making Rules
Mike Krzyzewski, the renowned former basketball coach at Duke University, was asked how he went about making rules for his teams. He replied that he only had two rules for his players: 1. Show up when and where you are supposed to show up; and 2. Let the coaching staff know when you cannot do so. Anything more than that, he argued, was more hindrance than help in developing a championship level team. In his view, making rules is a way to avoid making difficult but important judgments.
In the church, we'd say that rules make it unnecessary to exercise discernment. If we can apply a rule to a request, situation, or behavior, we don't need to go to the hard work of explaining how and why we responded as we did.
Presbyterians are nothing if not rule-makers. Our Book of Order is chock full of them, and every council below the General Assembly – each synod, presbytery, and session – is required to have a manual of operations that governs its specific purview.
The Book of Order has a history of growing and growing by the addition of new rules every General Assembly, until it becomes so bloated that a massive reduction is needed. The last major downsizing in that recurring cycle was approved by General Assembly twelve years ago. Each successive General Assembly has since sought to add more rules, and this year's General Assembly topped them all. Over the coming year presbyteries will be voting on whether to ratify those changes. Ordinarily Pittsburgh Presbytery votes on all the proposed Book of Order changes at a single meeting, but this year we will divide those votes between two or three presbytery meetings, on account of their sheer volume.
When the Book of Order was significantly pared down a dozen years ago, many of the earlier churchwide rules were removed with the directive that presbyteries and sessions can determine those matters "by their own rule." It wasn't that we were trying to get out of the rule-making business, but that we wanted to grant more local leeway in making rules. But rules were still expected.
Dumping rules altogether would be foolish. They keep individuals and councils from being arbitrary in their leadership. Consistency, accountability, and transparency matter. And rules help us maintain those important commitments.
But we must beware the proliferation of rules that insulate us from making difficult decisions. What works best in most cases may be the worst option in a few others. Wise judgments are made case by case. With enough rules, wisdom is no longer needed.
Paul discredits worldly wisdom in the first three chapters of 1 Corinthians, only to list "wisdom" as one of the gifts of the Spirit. James declares that God will grant wisdom to any who ask for it. Jesus promises that he will give his disciples wisdom to counter those who seek to silence them.
The definitive New Testament crash course in true wisdom is offered by James. Godly wisdom, James declares, is manifest by gentleness and willingness to yield, as well as by impartiality and honesty. Rules can help us with the latter two, but they can easily work against the former two.
Jesus gave us but one rule that he called a commandment – to love as he loves. He endorsed the summary of the Law – love God fully, and love your neighbor as yourself. Yet Jesus was renowned more as a rule-breaker (Sabbath-keeping, eating with sinners, touching the unclean) or rule-bender ("you have heard it said… but I say to you…"), than as a rule-maker or rule-keeper.
One of the things that drew me to the Presbyterian church was that it has good rules. Its rules, by and large, are anchored in its biblical theology. I was once part of an ecumenical dialogue with the Seventh-Day Adventist Church, and at the end we were asked to name things about the other church we most wished we had in our own church. The Presbyterians were quick to say how much we admire their ethnic diversity – nearly half of Seventh-Day Adventists are non-white. They said in turn that they greatly admire our theologically based church order.
Order in the church is good, especially when it is theologically well-grounded. Rules are an important glue in our order. But when we create rules in order to avoid making difficult judgments, we become weaker rather than stronger, less resilient and more rigid.
How will we choose – to live by exercising godly wisdom, or to make enough rules that we don't need to undertake the difficult task of making wise judgments?
Yours in seeking godly wisdom,