Sanctuary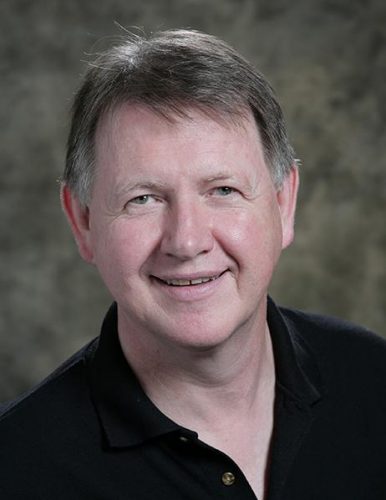 A Letter to Pittsburgh Presbytery from
Rev. Dr. Sheldon W. Sorge
General Minister
Thursday, August 18, 2022
---
Sanctuary
"Praise God in his sanctuary!" the psalmist cries out.
A sanctuary is literally a place set apart. It is a place of safety from external intrusion and malevolence. Israel's worship sanctuary was devoted exclusively to honoring God, and we continue to use that term for our own houses of worship. A worship sanctuary is a place to worship without fear or distraction.
We set apart sanctuaries for wildlife in order to keep them safe from human predation, whether through slaughter or disruption of their habitats. We likewise designate sanctuaries for preservation of endangered flora.
One of the sanctuaries that devoted patrons have enjoyed since the 1800s is located at the Chautauqua Institution on Chautauqua Lake in upstate New York. Many members of our presbytery have made Chautauqua part of their lives. Its summer programs are dedicated to learning and renewal, education and culture, fellowship and recreation. Tammy and I are honored to have been invited to serve as chaplains at Chautauqua's Presbyterian House next week, and we are looking forward to it eagerly.
Alas, a dark shadow fell over Chautauqua last week when celebrated author Salman Rushdie was brutally assaulted and nearly killed while preparing to give a lecture in its Amphitheater. An intruder seeking religious vengeance entered Chautauqua's bucolic grounds with a false ID, and managed to rush the stage and stab Mr. Rushdie ten times before being subdued by onlookers. As I write, Mr. Rushdie is still in critical condition, will likely lose one eye, and may lose the use of one arm. Chautauqua's cherished identity as a place of sanctuary was brutally shattered.
If Chautauqua is vulnerable to violence, is there any safe place left? We know too well the horror of mass killings in American houses of worship, from Mother Emanuel Church in Charleston to the Tree of Life synagogue right here in Pittsburgh. What should have been safe sanctuary space was invaded by those intent on expressing hatred toward those who opened their doors to strangers. The Tree of Life killings were motivated in no small measure by the killer's outrage over the Jewish community's support of refugees.
This year's General Assembly adopted a resolution declaring the Presbyterian Church (U.S.A.) a "Sanctuary and Accompaniment Church." In so doing, the Assembly declared that our church is a safe and supportive place for people seeking refuge from threats of violence.
If we declare our church a "sanctuary church," we risk the wrath of people like the Tree of Life shooter. Mr. Rushdie was prepared to deliver a talk on the importance of providing sanctuary to artists from abroad who have been targeted by forces that want to cut them off for speaking truth freely. Promoting sanctuary is dangerous business.
Ancient Israelite law provided for cities of refuge where the innocent who had been targeted for violent harm could find sanctuary while their case was being heard. Our laws likewise seek to protect the accused by presuming they are innocent until proven guilty.
A spirit of aggression against those who differ with us has taken root not only in repressive regimes abroad, but also in our own country. Last week someone tried to assault an FBI office in Cincinnati, motivated by a call for the blood of FBI employees in response to the FBI's execution of a legal warrant to search the home of former president Donald Trump. Places that have long been safe sanctuaries – schools, government buildings, churches, medical clinics, workplaces – have become targets of violence.
Having a place set apart for honoring God rightly is inherent to the biblical model for divine worship. Moses called out to Pharaoh in God's name, "Let my people go that they may worship me." They could not worship rightly in a disordered place.
God doesn't need a sanctuary – we do. The God who fills all in all can rightly be worshiped anywhere. But we need a place set apart for worship, a place set apart from the distractions and distresses of daily life.
One of the effects of the pandemic has been to separate God's people from their worship sanctuaries. What had been holy and safe spaces became no longer safe, given the spread of the virus wherever people gathered. As this threat subsides, these houses of worship can again be true sanctuaries.
Divine worship needs sanctuary space, space set apart for that purpose, if we are to be fully immersed in engagement with God. I am grateful for the opportunity that technology affords us to stay connected with each other when being together is unsafe. I applaud those churches that are committed to continue making church worship services available post-pandemic to those unable to gather in the sanctuary.
But those who are able to return to the sanctuary need to do so, for their own sake. We need a space where distractions from worship are far away, where all that is present to our senses focuses our attention on the One who alone is worthy of our devotion. The sooner we return to the sanctuary, the quicker will be our church's recovery from the depredations of the pandemic.
Yours in seeking holy space,