Remembering Deliverance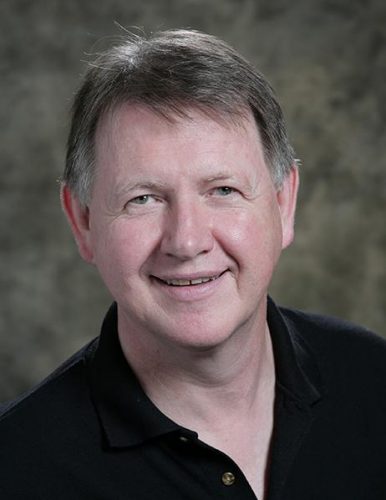 A Letter to Pittsburgh Presbytery from
Rev. Dr. Sheldon W. Sorge
General Minister
Thursday, June 16, 2022
---
Remembering Deliverance
It is human nature to quickly forget occasions when we were set free from distress. The story of just one of ten healed lepers returning to thank Jesus is so very typical of human forgetfulness everywhere. We establish memorials to assure that we do not forget critical events that undergird our liberty.
No memorial to deliverance is more central to Scripture than Passover, the annual festival marking God's emancipation of Israel from slavery. God did not deliver Israel from Egypt until after they had been thoroughly instructed on how they were to celebrate that deliverance thereafter in perpetuity. The regular celebration of key breakthroughs in our history keeps us mindful that the blessings we enjoy are gifts, not entitlements.
God's people need to be reminded regularly that God is their Savior, and that they haven't earned their blessings simply by their own merits. Without God, we would be in bondage; but because God is our Savior, we are free to worship, serve others, and live our own lives in freedom.
I grew up celebrating, every July 1st, my native land's achievement of independence in 1867. In my adopted country, I join the festivities marking its independence on July 4th. What we are honoring is more than one nation's or another's achievement – it is a celebration of freedom itself.
I would rightly be scolded if I disrespected July 4th simply because it is not the anniversary of my forebears' independence. If I am rightly to celebrate freedom at all, I need to be ready to celebrate freedom for all and with all.
The announcement that slaves from Africa had been set free in America did not travel quickly among the enslaved. President Lincoln proclaimed emancipation on January 1, 1863. It took more than two years for that news to reach slaves in Texas, when Union General Gordon Granger read the emancipation order in Galveston on June 19, 1865. Freedom from slavery has been celebrated by African Americans every June since then in a festival that came to be called "Juneteenth." It was first commemorated in churches, and slowly the celebrations broadened. It took more than 150 years before it was finally declared a federal holiday across the United States.
Deliverance from bondage is cause for celebration, wherever it happens, whoever is set free. When I fail to celebrate your freedom, I dishonor the value of my own freedom as well as yours.
The right to freedom for all is first and foremost a theological claim. It is the practical demonstration of our confession of God's sovereignty, the quintessential doctrine of the Reformed church. If God is free, all who bear God's image are thereby also necessarily free.
Celebrating the gift of freedom with those who have been set free is nothing less than acknowledging our common humanity and dignity as God's children. White folk should have been celebrating Juneteenth all along with their Black siblings, celebrating the gift of freedom that we all treasure for ourselves. We White folk have been unconscionably slow to do so. Now that it is a federal holiday, it is high time to make amends.
In recognition of Juneteenth's importance, the Executive Committee of Pittsburgh Presbytery acted this year to adopt Juneteenth as a staff holiday, and it urges our congregations to do the same.
The Presbyterian Church (U.S.A.) General Assembly begins June 18, and the Assembly will hold a special 11:00 a.m. worship service on June 19 marking Juneteenth. The Assembly's proceedings on June 18 as well as the June 19 worship service will be livestreamed here.
How will your congregation mark Juneteenth? Many of our congregations honor Memorial Day and Fourth of July in their worship services; doing the same for Juneteenth would demonstrate that we are committed to celebrating freedom theologically, not just nationalistically or militarily.
The Pittsburgh chapter of the National Black Presbyterian Caucus is inviting the whole presbytery to participate in the Pittsburgh Juneteenth Parade on Saturday, June 18. Information on how to participate in this event is available here on our presbytery website.
Yours in celebrating freedom,