Were You There?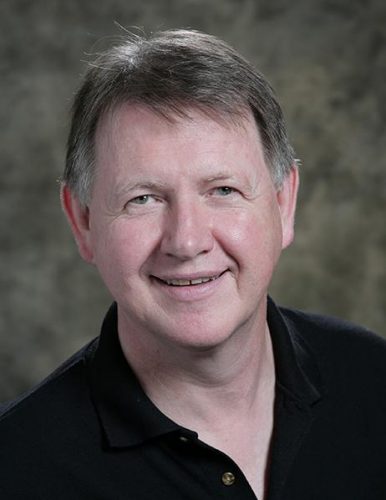 A Letter to Pittsburgh Presbytery from
Rev. Dr. Sheldon W. Sorge
General Minister
Thursday, April 14, 2022
---
Were You There?
As darkness settles in on the night before Jesus is crucified – the night we call "Maundy Thursday" – everything seems to slow down in the biblical narrative. Prayers get longer – much longer. There is little movement – mainly, the characters in the story are either seated, reclining, kneeling, or prostrate on the ground. The dread of what lies ahead nearly paralyzes everyone in the story except for one – Judas the traitor, who is bidden by Jesus to get his job done as quickly as possible.
That's how it is with dread. It freezes us. If we have ever felt terrified that what lies ahead may be more than we can bear, we are in good company with Jesus and his friends that awful night.
At least as far back as Medieval times, European painters of scenes depicting that night often gave credit to the patrons who paid for their art by including them in the picture. Typically, they were portrayed as characters off to the side, "extras" in the scene. The painting may have included a server at the Last Supper, for instance – if so, it was likely a portrait of the patron who commissioned it.
These artists were doubtless more motivated by economics than by an intention to teach us to situate ourselves in the stories of the Bible. Yet their artwork prompts us to ask, where are we in the story of salvation that Scripture unfolds to us scene by scene?
A beloved African-American spiritual gets to this by asking, "Were you there when they crucified my Lord?" I invite us to ponder not just the question, "Were you there?" but, "Where were you?"
Have I been one of the boasting friends who swear their unswerving allegiance when Jesus sadly foretells their disloyalty under pressure?
Have I been an opportunist who is ready to trade on Jesus for personal gain?
Have I grown weary when it seems we're getting nowhere with our cause, succumbing to my personal exhaustion rather than staying the course with Jesus?
Have I retreated to safe places rather than sticking with Jesus when his inconvenient truth-telling leads into deadly danger?
Have I shrunken in shame when I have been discovered to have betrayed my promised fidelity?
I am no mere patron bystander as Jesus' final night unfolds. I am the boaster. I am the opportunist. I am exhausted. I retreat to safety. I have been unfaithful.
Dare I hope that this isn't the end of the story for me?
My hope is built on nothing less than Jesus. His fidelity. His courage. His unrelenting self-giving.
The apostle Paul puts it this way, "I live by faith, indeed, by the faithfulness of God's Son." It's his faithfulness, not mine, that is my steady beacon of hope amid all my own failures.
Jesus' final days demonstrate what all Scripture teaches, as summed up by Jeremiah during his darkest hour, "The steadfast love of the Lord never ceases."
Come sit at the Table, let the Master be your servant who washes your achy feet. The steadfast love of the Lord never ceases.
Come eat and drink the feast of salvation the Master offers you, even though he knows you will leave the table only to stumble in cowardice or even treachery. The steadfast love of the Lord never ceases.
Come join in prayer with the Master who knows well you'll fall asleep on him. The steadfast love of the Lord never ceases.
Come to the cross and find mercy, even though you fled from the Master when he challenged unjust powers at the penalty of his own life. "Father, forgive them," he says about you and me, even as we crucify him.
What did Jesus do to his faithless friends? "He loved them to the end." (John 13:1) Nothing could break his love for them. Nothing can break his love for you and for me.
"Love so amazing, so divine, demands my life, my soul, my all." (Isaac Watts)
Yours because of his steadfast love,