Getting Out of the Way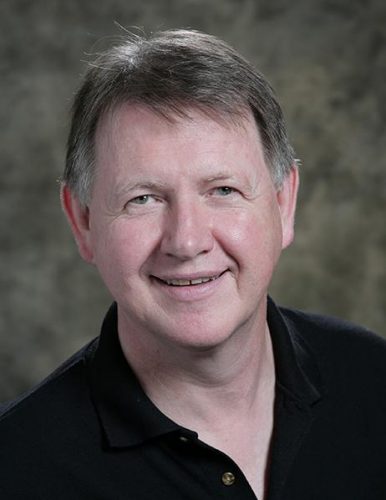 A Letter to Pittsburgh Presbytery from
Rev. Dr. Sheldon W. Sorge
General Minister
Thursday, December 2, 2021
---
Getting Out of the Way
 In my Pentecostal youth I heard preachers urge, "Let go and let God." It was meant to motivate us to trust in God rather than in our own devices, and it bore an underlying assumption that it is possible for us to get in God's way. For the Reformed whose theology begins with God's sovereignty, the idea that we might get in God's way sounds absurd. Doesn't God get what God wants? How could we possibly thwart God's purposes?
Yet …. Paul warns against quenching God's Spirit. Scripture is replete with stories of human will blocking God's purpose, at least for a while. God doesn't force us to do the right thing, but waits patiently for us to change our ways, something underscored in the story of the Prodigal Son and in Peter's account of why the Lord delays judgment, "not wanting any to perish, but that all may come to repentance." (2 Peter 3:9)
The purpose of church discipline, the third of the Reformed Notes of an authentic church (Book of Order F-1.0303), is to remove hindrances to the work of God's Spirit in and through the church. To put it another way, church discipline sets free the ministry of Word and Sacrament to accomplish all it is meant to accomplish.
John Calvin included only Word and Sacrament as Reformed notes of the authentic church. The Scots' Confession of 1560 added to his two a third note of the authentic church, "discipline uprightly administered." That addition remains in our Book of Order to this day.
One-third of our Book of Order is given to our "Rules of Discipline." These rules are designed not to punish, but to assure fairness, correct offenders, and to restore good order to the church, so that it may accomplish its mission with maximum fruitfulness.
What does talk of church discipline have to do with Advent? Advent is not merely passively waiting for the Lord's coming, but actively doing what we can to "prepare him room," as Isaac Watts so memorably put it in "Joy to the World." We prepare room for our Lord, and the good news he brings, by dismantling barriers to his way in our personal lives and corporate systems.
Discipline is only secondarily about correction. It is first about adopting and maintaining ways of living that align with God's will and purposes. We all know well that we suffer when we abandon discipline personally. Perhaps less clear is how negatively a loss of disciplined corporate life affects the church's wellness and witness.
The ministry of Word and Sacrament, so central to the church's vitality, is rendered less effective when the church's shared life is undisciplined. As with the earliest churches addressed in the New Testament, so it is today – when we fall into factions we undermine the work of God in and through the church.
Division into warring parties reveals that the church has lost its discipline of love at its core. The first disciplinary task of church leaders is to stand against all that can and does divide the church, and to contend for a renewal of love for God and for each other.
Those who read these letters week in and week out will testify that this is what lies at the heart of my message. It comes in many varieties, but the essence of my message to those I am called to lead is simple: Let love rule among us as we seek more fully to love our Lord.
All I am doing is following the pattern of the letter writers of the New Testament. One way or another, each of those letters has the same message at its heart: Love one another. The reason it gets repeated so often is because it is so difficult to maintain.
A church marked by mutual love is primed for the power of Word and Sacrament to bear wonderful fruit within it and through it. The discipline of love is an essential practice of the authentic church. Division moves against the grain of God's purposes for us. It stands squarely in the way of God doing among us and through us all that God intends.
This Advent, why not make "preparing him room" not only the goal of every heart, but of every community that gathers in his name?
Yours in love's bonds,