Giving Thanks – A True Win-Win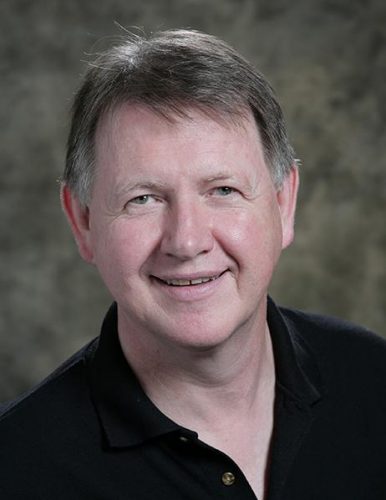 A Letter to Pittsburgh Presbytery from
Rev. Dr. Sheldon W. Sorge
General Minister
Thursday, November 25, 2021
---
Giving Thanks – A True Win-Win
 In his book Thanks A Thousand: A Gratitude Journey, A. J. Jacobs chronicles his year of seeking to thank everyone face-to-face who played any role in getting him the coffee he enjoyed each morning. He tells of tracking down the exterminator at a coffee warehouse and thanking her in person for her vital role in keeping his coffee free from contamination. She broke into tears and said she'd never before been thanked for her work. Paid, yes. But thanked?
Jacobs reports that, in addition to such expressions from those he sought ought to thank in person, something unexpected happened to him. He learned that giving thanks makes him happier – something he very much welcomed since his ordinary disposition is not so sunny. He points out that we are schooled to give thanks when we are happy with a product, service, or person. What if we gave thanks even when we weren't happy?
Paul tells the believers in Philippi that when they thank God, they will reap God's peace as a benefit. (Philippians 4:6-7) Giving thanks blesses the one who offers it at least as much as the one who receives it.
John contends that loving God is impossible apart from loving each other. Jesus puts the commandment to love God on the same level as the commandment to love our neighbor. We prove the authenticity of our love for God by how we love each other.
We often consider love as something abstract, a feeling or disposition perhaps. Giving thanks, by contrast, is concrete. We either say it or we don't. It is something we will to do. It is love made tangible.
On this Thanksgiving Day, I invite us to take two modest yet significant steps. First, thank others as an act of worship. Just as with our claim to love God, we can't authentically give God thanks if we withhold it from each other. They are inseparable. Begin praising God by thanking your neighbor.
Second, find something to thank in someone with whom you are at odds. Maybe that person will be seated with you at the Thanksgiving table. In this time of highly polarized social divisions, consider something thankworthy in a person who is on "the other side." And then do it – thank them, face-to-face if possible, for that thing in them for which you are grateful.
These are small steps. But test them out, and see whether they will yield happiness in us, and perhaps also in them. It may break down barriers that divide us from those who see things differently. It could be a way of transcending the politicized acrimonious fault-finding that is strangling our common life, robbing our happiness in the process.
Go ahead. Make your day. Say thanks to somebody.
You just might make their day too.
Grateful for you,