Sufficient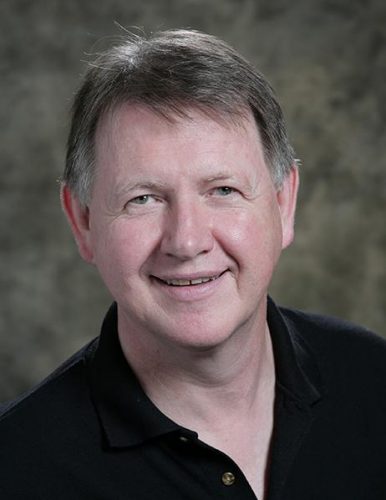 A Letter to Pittsburgh Presbytery from
Rev. Dr. Sheldon W. Sorge
General Minister
Thursday, June 17, 2021
---
Sufficient
The Presbyterian liturgy for commissioning people to service includes a wonderful line of promise: "The grace bestowed on you in baptism is sufficient for your calling, because it is God's grace."[i] We have everything we need to fulfill our calling. It's true for us individually, and it's true for us as congregations.
This week the lectionary includes one of the most comic scenes in the Bible. David volunteers to confront Goliath, so Saul suits him up in standard warrior gear. David "tried in vain to walk, for he was not used to [the armor]." (1 Samuel 17:39) Saul's armor was so heavy and ill-fitting he couldn't move. At least he was game enough to try!
I believe in the value of external assistance for struggling congregations. But I am wary of trying to import packaged forms and formulas for church success. I spent some early years in non-denominational churches that routinely sent their leaders to grand conferences hosted by thriving megachurches that were willing to share the secrets of their success. Thousands flocked to learn how to deal with their Goliaths back home, only to find that the battle gear used by the great successful host church didn't work for them.
Saul's mission and David's mission were identical – defeat the oppressor. For either to succeed, they would need to use the tools most familiar to them. Saul's toolbox was sufficient, but his heart was not up to the challenge. David had the heart of a lion, but his toolbox seemed way too thin. A shepherd's bag, a sling, a staff, and five smooth stones.
But it was sufficient. He had exactly what he needed.
Like David and Saul, we too share a single mission as congregations. It is spelled out for us as "The Great Ends of the Church."[ii] Proclaim the Gospel. Care for one another. Worship rightly. Be truthful. Repair the world. Exhibit God's kingdom. I can think of no better summary of the church's mission in every time and place.
When we have an abundance of resources – lots of members, facilities, money, staff – we feel well equipped to fulfill our mission. Yet even when our resources are more than sufficient, do we have the heart to use them in accomplishing God's purposes when the challenge stretches us beyond our comfort zones?
Likewise, when we have very limited resources – maybe we can't pay a pastor, or hire staff, or maintain our buildings as we'd like – are we thereby inherently incapable of accomplishing God's purposes, or do we have the heart to take up the challenge with the little that we have?
The prophet encourages the remnant of God's people who have returned from Babylonian exile not to despise the small things they can do now that they are much downsized. (Zechariah 4:10) We hear the remnant's mixed cries of joy (we can do this!) and sorrow (how far we have fallen!) when the foundation of the new, much smaller temple is dedicated.
Wherever we find ourselves – resource-rich or resource-poor, expanding or diminishing capacities – we have all we need to get the Lord's work done.
One of our congregations has little in terms of cash resources, but it has a parking lot – so it gave the community free access to their parking lot as a COVID testing site. Another has no money to hire a contractor, so members came out one Saturday to paint a fence, and neighbors began stopping by, and one decided to come to church because they felt welcomed by sweaty people trying to beautify the community.
No congregation can be all things to all people. But by God's grace, every congregation can fulfill the church's Great Ends by doing what it knows and does best.
This week we observe Juneteenth, the day celebrating the emancipation of African slaves in America. Though it was enacted in 1865, much of the stain of racism that established the system of African slavery remains embedded in our society. Truly it is an enemy of Goliath-like proportions. We cower before it, as though it were an insurmountable force. What if we used the resources at hand to do the best we can to address it in our own small circle? Do we have the heart of David, or of Saul?
David's story facing Goliath reminds us of two features of world-changing ministry that remain true always.
First, whatever we already have, it is enough. It is sufficient for us to be able to accomplish the mission to which God has called us.
Second, what matters most is that we look to God to be our help, rather than relying on our own strength and resources, or being dismayed over our lack thereof.
As we face the unknown territory that lies ahead post-pandemic, we may well wonder whether we have what it takes to survive. Rest assured, people of God: The grace bestowed upon you in baptism is sufficient, because it is God's grace. Sufficient for today. Sufficient for tomorrow. Sufficient always.
Grateful for God's gracious provision,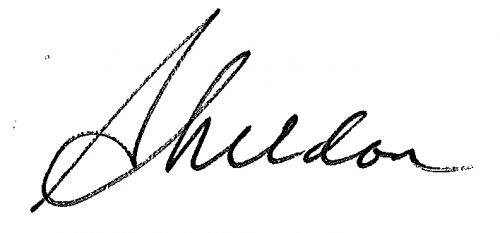 [i] Book of Common Worship (Westminster John Knox, 2018), p. 519.
[ii] Book of Order W-1.0304.