The Lonesome Valley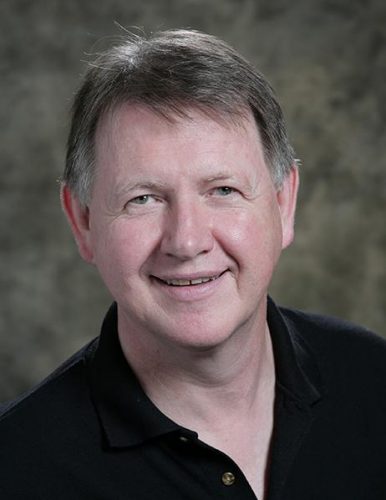 A Letter to Pittsburgh Presbytery from
Rev. Dr. Sheldon W. Sorge
General Minister
Thursday, March 11, 2021
---
Jesus walked this lonesome valley
He had to walk it by himself
Oh, nobody else could walk it for him
He had to walk it by himself
African American Spiritual
The Holy Week road to Calvary grows lonelier for Jesus day by day. From the cheering crowds of Palm Sunday, he moves purposefully through a week that leaves him five days later with no companion to help him carry his cross on the road to Golgotha. He is utterly alone.
Those who, like Jesus, commit themselves to the way of the cross, must also be prepared to walk alone at critical times. Jesus' strength to stay the course when he is alone draws from the reserves he has built up through life-giving relationships. He begs his companions to continue to support him in Gethsemane. They fail him miserably.
Like Jesus, we can do well when the going gets hard only to the extent that we have been well-nourished by the company of friends. That is true for us personally, and it is likewise true for congregations.
There is a time to be with others, and there is a time to be alone. Our ability to handle one depends on our embrace of the other. Dietrich Bonhoeffer makes that point in Life Together: "Let him who cannot be alone beware of community… Let him who is not in community beware of being alone… Each by itself has profound perils and pitfalls."
My mission in life is to gather the people of God for their mutual benefit and for shared witness to God's reconciling love. I am in the gathering business. Presbytery is a gathering place for faith communities. At its best, presbytery strengthens each congregation, and enables congregations together to demonstrate more fully the reconciling and transforming power of the Gospel.
Collective work runs against something fundamental in our DNA as Americans, which drives us to seek independence at all costs. Our national holiday is Independence Day, not "Unification Day" or something to that effect.
Jesus reminds us that we must necessarily be together. He prays repeatedly for our unity as his followers. We work independently from each other both to our own peril and to the peril of the Gospel.
But there is also a time to be alone. Lent invites us to follow Jesus in journeying alone with God.
We have been walking mainly alone for the past year through the COVID pandemic. Even when we come together, we are separated – "social distancing," we call it. Alone, together.
Each congregation has to go it alone these days, in some real senses. Alone in deciding whether and how and when to gather the flock. Sessions have been provided guidelines galore – from the CDC, from the governor, from presbytery. Guidelines are certainly helpful. But ultimately each session is alone in its decisions concerning its congregation's pathway forward.
Journeying through COVID has been like a year-long Lenten walk. But instead of the normal Lenten practice of giving up things at our own behest, we have had things stripped away from us. We have no idea if or when they may be restored. It has been a long, lonesome valley.
The valley experience is something the psalmist knows well. "Even though I walk through the darkest valley, I fear no evil; for you are with me." (Psalm 23:4) The prophet exults that when Messiah comes, "Every valley shall be lifted up." (Isaiah 40:4) Valleys may be an inevitable part of human experience, but they are not the final word for us. The valley of COVID is deep and dark, but it too shall pass.
We're not through that valley yet. There is more Lent walking yet before us. More than ever, we look for the strength we receive from one another. The assembly of saints in congregations, and of congregations in presbyteries, is more urgently needed than ever. But it is not yet fully available to us. We need to be alone yet awhile.
Jesus models well for us the valley journey by pressing forward even when his companions are no longer at his side. He embraces his appointed pathway, rather than resisting it. He knows that even the worst that can be thrown at him cannot prevent him from fulfilling his destiny.
He also knows that his companions will soon be there for and with him once more. He gathers with them on the evening of his resurrection, and spends the next forty days with them, showing them "convincing proofs" of his resurrection. (Acts 1:3)
The lonesome valley is a necessary part of the Christian journey. If it was necessary for Jesus, it is surely necessary for us. It may be difficult to embrace, yet doing so is necessary for us to move through it and beyond it, to whatever God has in store for us when we gather with the saints once again.
Resurrection lies just around the corner, thanks be to God!
Yours in hope,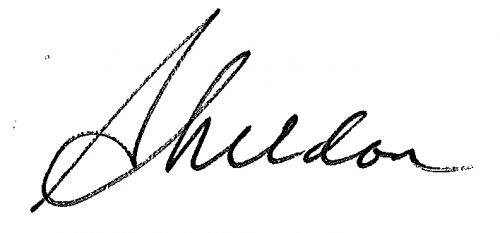 Sheldon
---